World Environment Day is celebrated every year on 5 June to raise global awareness and to take positive environmental action to protect nature and our planet.
Overseen by the United Nations Environment Programme, it was established by the United Nations General Assembly in 1972, on the day that the United Nations Conference on the Human Environment began. The theme for 2014 is Raise your voice, not the sea level.
In celebration of World Environment Day, IBTimes UK looks at the current goals of US, China and the EU to tackle greenhouse gas pollution and global warming.
Climate change can only be tackled at a global level and chief responsibility lies with the biggest polluters: China, U.S. and the EU. In 2012 China accounted for 29% of global carbon dioxide emissions and according to the Netherlands Environmental Assessment Agency, its output is increasing.
US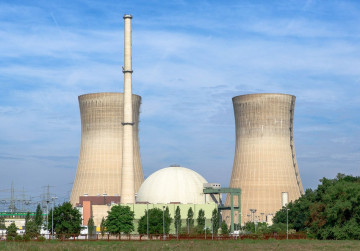 Barack Obama has announced a new effort to confront the problem of climate change, the first move by any president to regulate carbon pollution from power plants. They are the largest single source of carbon pollution and account for nearly 40% of the emissions that cause climate change.
As reported by the Guardian, Obama's new regulations will require existing power plants to produce 30% less carbon pollution than they were in 2005, by the year 2030.
Emissions have already fallen by 15% over the past nine years, partly because of cleaner natural gas replacing coal.
The US pledged to reduce its total greenhouse gas emissions by 17% by 2020 compared with the level in 2005, which is roughly a reduction of about 4% compared with 1990 levels.
EU
Carbon emissions from European power plants have already fallen by about 25% since 2005, according to the EU Commission. Unlike the US, the EU has no specific target for emissions from its power plants since they are covered by its wider emissions trading system, under which polluters pay per ton of carbon dioxide they release into the atmosphere.
The European Union states it has already reduced its carbon emissions by 19% compared with 1990. It aims to achieve a reduction of about 25% by 2020, and by 40% a decade later.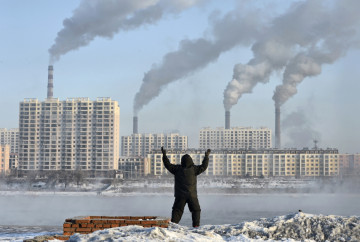 "The EU will substantially over-achieve" its targets for cutting greenhouse gas emissions by 2020, Connie Hedegaard, the EU Climate Commissioner, said in a statement at the UN climate change talks in Brussels.
China
China has been reluctant to commit to targets, but an adviser to the Chinese government has suggested that Beijing could cap its soaring emissions in future.
This is a major step for the country, which according to Reuters, is the world's top polluter.
However, He Jiankun, chairman of China's Advisory Committee on Climate Change, said the cap will depend on China accomplishing a reduction in coal consumption from around 2020 or 2025. It will also depend on the nation meeting its target of generating 150 to 200 gigawatts of power through nuclear energy by 2030.
The country is currently promoting the use of nuclear energy, as well as hydro and wind power, in an attempt to curb its emission of coal and oil.