Fiorentina star Marcos Alonso has told IBTimes UK his former teammate Juan Cuadrado is ready to give Jose Mourinho a "blessing" selection headache in order to decide whether to use him or Willian in his Chelsea starting line-up.
The West London side confirmed on January deadline day the arrival of the Colombian international star for around £23m, while Andre Schurrle and Mohamed Salah left the club to join Wolfsburg and Fiorentina respectively.
Alonso, who knows well the Premier League after his experience at Sunderland and Bolton, believes he is ready to give competition to Willian on the right-wing.
Cuadrado has played both as a right-back and on the wing during his time in Italy but when questioned about his best position so far, Alonso said: "Following the arrival of Cuadrado, Fiorentina started playing with a 3-5-2, and maybe his ideal position was playing as wing full-back but he also likes to play forward."
"This season he has played behind the striker but for me his best position is on the right wing, as we saw him during the World Cup. At Chelsea he fits perfectly in both Hazard's and Willian's position, in either of the flanks.
"He is an anarchic player. He likes to change positions during the game, moving all up-front, going to the middle... I really believe in Chelsea's right wing he can thrive. He is a mix between Oscar and Willian, because he has the talent of Oscar but the speed of Willian."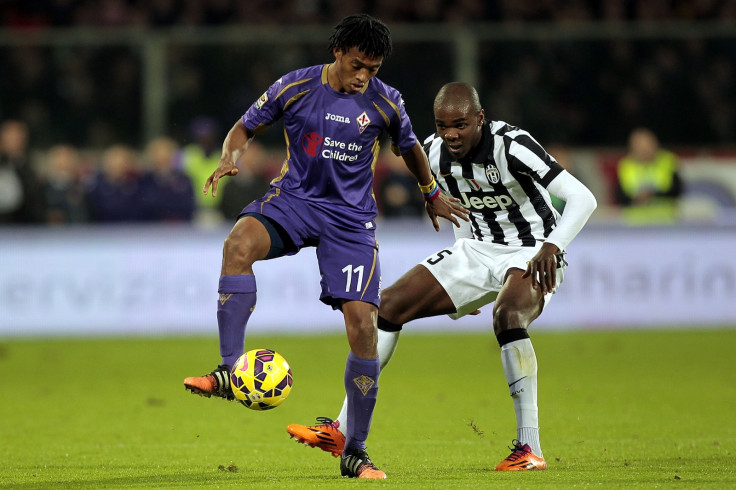 Questioned whether Cuadrado can take Willian's place in Mourinho's line-up, he said: "With the number of games played by Chelsea, the injuries ... there will be minutes for all but having to choose between Cuadrado and Willian is a blessing headache for Mourinho."
Furthermore, Alonso says Cuadrado is the kind of player that will fit seamlessly in Mourinho's methods.
"He may seem a skinny player. However he is not only very quick and a skilful winger but also very strong. He works very hard. I think he will adapt really well to Mourinho's methods because he fights a lot and defends well due to his special physical conditions."
Nevertheless, Alonso warns that Cuadrado may need some time before becoming a Premier League sensation.
"As with every footballer, he will need a little time to adapt to English football, but with his physical and technical condition he will not need too much. Personally I did not expect him to leave now after Fiorentina didn't allow him to go in the summer, but for him it probably is good because now he has six months to adapt to reach his best next season.
"This year he missed much of the pre-season following the World Cup and he was out of action for some time due to an injury. This takes its toll during the season so it is going to be good for him having this six months to adapt. Then he can become a real sensation at Chelsea."
Meanwhile, Alonso says Cuadrado will be missed very much at Fiorentina not only for his football skill but also for his importance in the dressing room.
"He is a great guy and very humble. We are going to miss him a lot in the dressing room because he is the typical guy that is always making jokes and laughing. I am sure that considering the number of Spanish speakers at Chelsea he will adapt very well.
"He has not got a leading personality but he is a leader on the ground. In the last two years he has been one of our best players if not the best. Just look at his numbers."