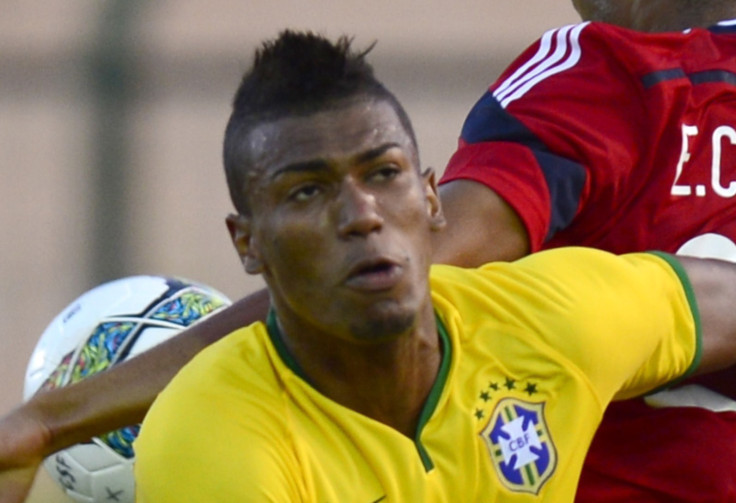 Chelsea defender Wallace hopes his return to the Premier League leaders upon the expiration of his loan deal will lead to first team opportunities under Jose Mourinho.
The 20-year-old is currently on loan at Vitesse Arnhem in his second spell away from Stamford Bridge since moving to the Blues in the summer of 2013.
Wallace has yet to play a single game for Chelsea, having also had a season-long spell with Inter Milan during the 2013/14 campaign, but the Brazil Under-20 international is refusing to give up on breaking through in west London.
"I am happy in the Netherlands," he told Samba Foot. "At Inter I had less time to play. I play a lot here and I hope it continues like this until the end of the season.

"I don't know [about my Chelsea future]. Nothing is decided yet. That will depend on my form to the end of season. My only goal is currently to finish well in the championship [Eredivisie]. We'll then see what their decision is."
Wallace's task of breaking into the Chelsea team has been made all the more difficult by the signing of Kurt Zouma 12 months ago, with the Nigerian youngster having already had an impact under Mourinho.
"Mourinho is very open with everyone," Wallace added. "If you do your job well and work hard in training, he will be pleased with you.
"Mourinho likes the games to be very diverse. I thought it would be totally different in Europe. I expected more physical altercations."
The player is one of three from Chelsea currently on loan at Vitesse, with Bertrand Traore and Josh McEachran also at the Dutch club, who have played the role of feeder club to the west London side in recent years.
Wallace's move to Chelsea was confirmed when the player was just 18-years-old and has spoken of the negotiations which took place with the club.
"Everything happened naturally," he said. "My agent called me to discuss my future. He also wanted to talk to my family.
"At this meeting, we learned that Chelsea had bought 40% of my rights. He asked me to stay focused and work even harder in case Chelsea one day decided to acquire all of my rights.
"I started to integrate into the first-team and the club was able to follow my matches regularly. They then decided to make the transfer.
"The other Brazilian helped me a lot. The technical staff and other players worked hard to make me to feel good. I played three games and all went well. This experience was wonderful for me. My goal is to return to Chelsea as soon as possible."