Chelsea defender Kurt Zouma 'happy' to start key games ahead of Gary Cahill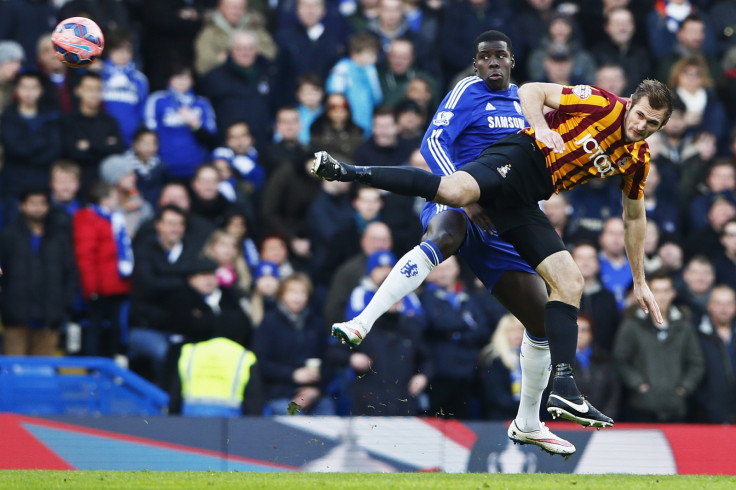 Chelsea centre-back Kurt Zouma has expressed his delight after starting in crucial games against Liverpool and Manchester City ahead of Gary Cahill but says he still has room for improvement.
Having been signed by Jose Mourinho for £12m in January 2014, Zouma remained at former club Saint-Etienne for the remainder of the last campaign before moving to the west London club.
The defender was expected to back up John Terry and Cahill in the heart of the defence after Brazil international David Luiz left for Paris Saint-Germain.
Even though he is only 20, the centre-back is doing a good job of making his case for a regular starting spot ahead of Cahill in Mourinho's line-up.
The French defender started alongside the ex-Bolton Wanderers defender in the humiliating FA Cup defeat to Bradford City and Mourinho has since opted to give Zouma a place alongside Terry in two of the most important games of the season so far, against Liverpool for the League Cup semi-final victory and the Premier League draw against Manchester City on 31 January.
"I'm very happy to be playing but I have to keep on improving, it was only my second Premier League game," Zouma said, according to Chelsea's official website.
"It's a good point because the game was difficult. We knew it would be because we played on Tuesday, so we were a little bit tired. We played well in the first half and in the second half we defended well."
Mourinho has praised the French starlet a number of times during the current campaign, while Zouma says he also has to thank Chelsea's midfielders for their positive roles within the team.
He said: "We know Cesc Fabregas is an important player for us but we have other good midfielders, and Ramires and Nemanja Matic played well."
© Copyright IBTimes 2023. All rights reserved.