Pakistani man sentenced to death for posting 'blasphemous' anti-Islam content on Facebook
Taimoor Raza is the first to be handed the ultimate punishment for 'blasphemy' vis social media in Pakistan.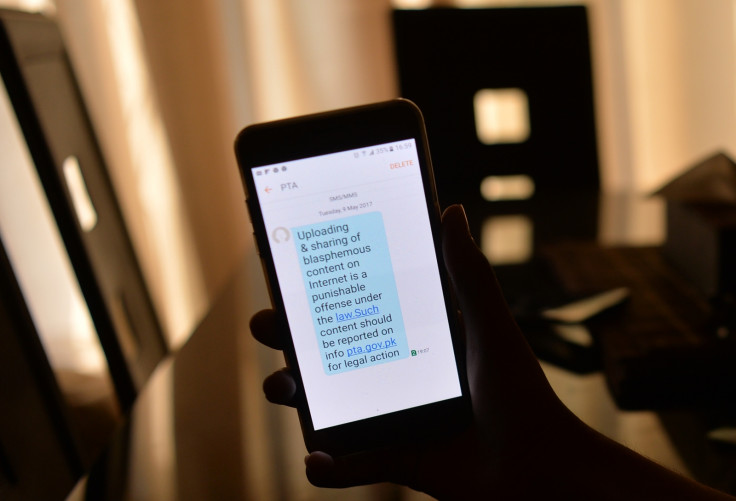 A 30-year-old man in Pakistan has been sentenced to death for posting alleged blasphemous content on Facebook - the harshest punishment on social media-related charges handed down in the country so far.
An anti-terrorism court in Punjab's Bahawalpur, about600 km south of Islamabad, found Taimoor Raza guilty of using Facebook and WhatsApp to "disseminate" hate material including "offensive pictures and comments" insulting the prophet Muhammad, VOA reports.
Prosecutor Mohammad Shafiq Qureshi said Raza's Facebook account had more than 3,500 followers or friends.
Raza was arrested in April last year for allegedly posting derogatory content about prominent Sunni religious figures and the wives of Prophet Muhammad on Facebook, the Nation reports.
He also allegedly showed onlookers objectionable material on his cell phone at a bus terminal and had posted other offensive content on Facebook earlier.
Defence attorney Rana Fida Hussain said Raza had an argument about Islam on Facebook with a person who was actually a counter-terrorism department official, AFP reports. The official later brought charges against Raza based on the alleged comments made online.
Hussain maintained that his client is innocent and plans to appeal the conviction.
Under Pakistan's strict blasphemy laws, any person found guilty of insulting Islam or Prophet Muhammad can be sentenced to death. Even unproven allegations of blasphemy can trigger violence, mob lynchings and protests in the conservative country.
The sentencing comes just a month after a 10-year-old boy was killed and five other people were left injured after a mob attacked a police station in an attempt to lynch a Hindu man charged with blasphemy. The man allegedly posted an offensive image on social media.
In April, a 23-year-old journalism student was brutally attacked and killed by a mob after he was falsely accused of blasphemy. His death sparked a massive uproar and widespread protests with calls for stringent blasphemy laws.
In March, Prime Minister Nawaz Sharif ordered the removal and blocking of all "blasphemous" content on social media. Pakistan also urged Facebook and Twitter to help identify any suspected Pakistani users found posting such content on their platforms.
© Copyright IBTimes 2023. All rights reserved.