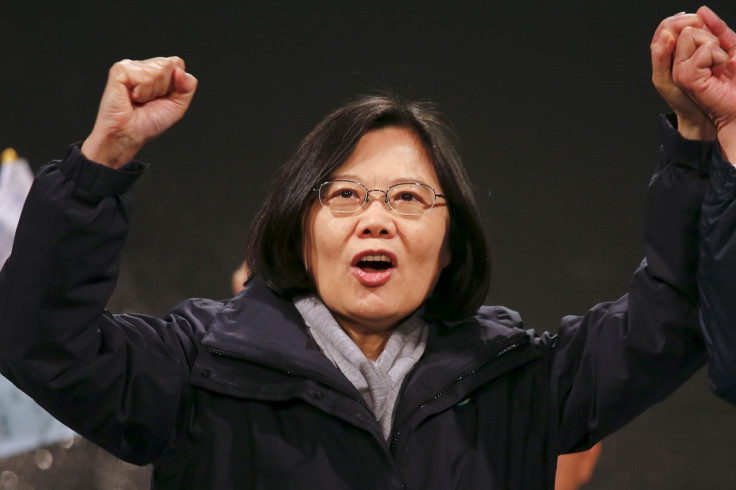 Taiwanese President Tsai Ing-wen has issued a formal apology to Taiwan's indigenous groups for their centuries of suffering and negligence, becoming the first leader in the country to do so. It is reported to be as part of her efforts to reconcile with the tribal population and their policies.
Tsai, who is the island's only leader with aboriginal heritage, said she would personally head a committee to investigate past injustices as part of government efforts to ease tensions with the native community, AFP reported. Her paternal grandmother was from the Paiwan indigenous tribe.
Her apology has come after hundreds of aboriginals staged a demonstration outside the president's office over the weekend, calling for protection of their hunting rights and demanded concrete actions from the government.
"I apologise to the indigenous people on behalf of the government, to give our deepest apology over the suffering and injustice you endured over the past 400 years," she said in a speech addressing representatives from 16 recognised native tribes on Monday, 1 August. "We need to look at history seriously and speak out the truth and will be taking a step forward.
"For the past 400 years, each regime that came to Taiwan has brutally violated indigenous people's existing rights through military might and land looting," Tsai said, who had promised an apology during the election campaign. Her party Democratic Progressive Party came to power in January.
The indigenous tribe makes up to 2% of Taiwan's population of more than 23 million people. They have reportedly remained disadvantaged in Taiwanese society, with higher levels of unemployment and wages about 40% below than the national average.
Tsai pledged to give the aboriginals more autonomy and restore their rights to the lost ancestral lands. Some major portions of their territory are apparently converted as national parks, which has lead to their clashes with the government over fishing and hunting rights. The community is also reported to have had their languages and cultures restricted since Han Chinese migration started arriving in Taiwan from China in during 17th century.
Capen Nganaen, an 80-year old Yami tribe representative said: "We have been protesting for over 30 years. I hope Taiwan's government and the president will truly deliver on the promises made in this apology." Other activists from aboriginal groups have said they had expected more in terms of policy.