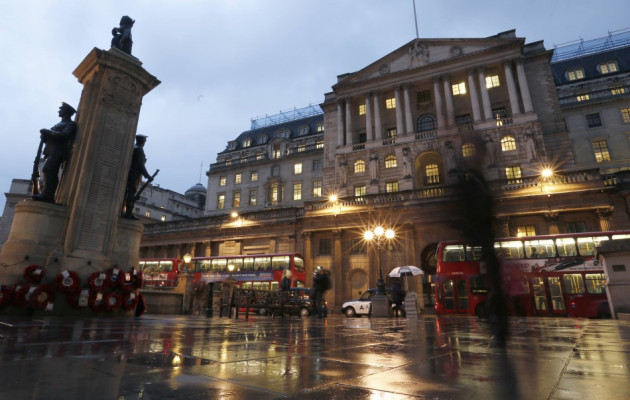 Ratings Agency Fitch has warned that the United Kingdom's failure to meet its debt reduction target levels "weakens the credibility" of its AAA status.
The agency's caution follows Chancellor George Osborne's autumn statement, in which he said that the "supplementary target" of falling public sector net debt by 2015/16 is likely to be missed.
Fitch said that the statement and the revised forecasts confirm the gravity of the challenge that lies ahead of the country. In March this year, the agency had revised the UK's AAA rating to a negative outlook.
"The government has chosen not to chase the supplementary target by deploying additional consolidation measures over the next two years," Fitch said.
"In our view, missing the target weakens the credibility of the UK's fiscal framework, which is one of the factors supporting the rating."
The agency expects the gross general government debt to rise to 97 percent in 2015-16, close to the top limit for UK to retain its current status. A reduction in the ratings would mean that it would be riskier for lenders to extend funds to the country, leading to an increase in borrowing costs.
The Office for Budget Responsibility (OBR) had said that the UK's economy will shrink by 0.1 percent in the current year, radically scaling down the forecasts during the Budget in March, when it said that the economy would expand by 0.8 percent this year.
The economic outlook for the next five years was also reduced. OBR now expects the GDP to touch 1.2 percent in 2013 and 2 percent in 2014. This is largely in line with Fitch's expectations of 1.1 percent and 2 percent during the years. But the frequent revisions of the forecasts highlight the uncertainty on the economy after the financial crisis, Fitch said.
"The measures announced in the Autumn Statement are fiscally neutral and so will not further constrain the automatic stabilisers from supporting the economy. The £6.6 bn current savings over the next two years used to fund a £5.5bn capital expenditure package could, over the medium term, improve the growth potential of the economy."
Fitch will carry out its next review of the country in 2013, taking the government's 2013 budget into consideration.