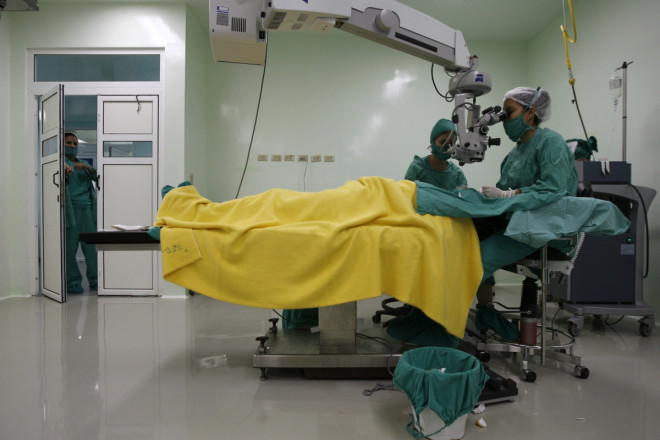 Florida ophthalmologist Salomon Melgen was the highest paid doctor by the government in 2012, according to data revealed to the public for the first time by the US Centers for Medicare and Medicaid Services.
Melgen received a payment of about $21m (£12.5m, €15m), twice the amount received by the next ophthalmologist on the list of 880,000 physicians, revealed the Associated Press after a detailed examination of the released data.
Melgen has already been under the scanner, after the Democratic senator from New Jersey, Robert Menendez used his personal jet for trips to the Dominican Republic. The eye specialist, treating a degenerative eye disease in seniors, was also the top political donor for Menendez when he sought re-election to the senate in 2012.
The Medicare claims list details how the Barack Obama administration spent $77bn in federal health-care funds in 2012.
The list also showed that some top earners received huge payments which are 100 times the average in their respective fields. Of the total individual physicians in Medicare's claims data base, just 344 got at least $3m.
In addition, about one in four top paid doctors practice in Florida, a state known for both huge Medicare spending and widespread fraud.
Florida had 87 doctors on the top list, followed by California with 38 doctors, New Jersey with 27, Texas with 23, and New York with 18.
Ophthalmology led other disciplines in the $3m club with 151 doctors receiving total payments of about $658m.
In addition to individual physicians, Medicare pays about 55,000 organisations, such as ambulance services. None of those entities was paid $3m or more.
Data Release and Controversies
Although Medicare is financed by taxpayers, the payment data have not been revealed to the public for decades.
Last year, a federal judge removed the main legal hurdle to publish the data and the Obama administration recently informed the American Medical Association it would release the data. Doctors' groups argued against the release, saying it could lead consumers to wrong conclusions.
While doctors criticised the accuracy and value of the data, consumer and industry groups welcomed it saying it would make the health-care system efficient and cost-effective, according to various media reports.