The highly-anticipated Floyd Mayweather versus Manny Pacquiao fight may not be set in stone, but it looks like Jay Z has already come out on top in the battle of the after parties.
TMZ reports that the rap mogul will host a post-fight bash at Marquee nightclub at the Cosmopolitan Hotel in Vegas.
A source told the celebrity news site that the exclusive party will feature V.I.P. tables running up to $50k (£35K) and is guaranteed to be a star-studded affair. You may recall that his Roc Nation Sports brand has expanded into boxing promotion.
But Beyonce's husband is not the only hip hop star that will be taking over Sin City. Nicki Minaj, Chris Brown and 2 Chainz are said to be hosting their own celebratory parties.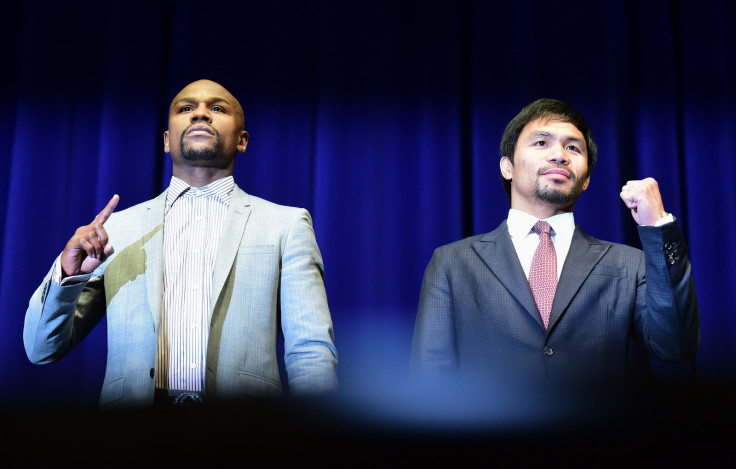 Mayweather Jr and Pacquiao are scheduled to go head-to-head at the MGM Grand on 2 May in what is expected to be the highest grossing in the history of pay-per-view boxing. Since the $400m superfight was announced in March, tense negotiations have been a constant subplot.
"I don't know anymore," Pacquiao's promoter, Bob Arum said on the possibility of the showdown not going ahead. "I've never been in this area before."
"We've got nothing," he told Yahoo Sport. "They're [MGM] are going around saying: "The fight, the fight, blah blah blah, but they've got nothing. They have no contract. Nothing. We haven't even seen a draft... What is happening now is absolutely intolerable. For the MGM to think that everything is resolved and so forth when nobody has ever discussed terms, is the most insane thing ever."
But Mayweather Promotions CEO Leonard Ellerbe has rubbished suggestions Floyd Mayweather Jr v Manny Pacquiao is in jeopardy.
"The notion the fight is in jeopardy is ridiculous," he hit back. "The reason this fight is in La Vegas is because Floyd Mayweather insisted it be in Las Vegas. It is no secret that Bob is the one who wanted to shop the fight around
"You have to remember, he went on a profanity-laced tirade ridiculing the MGM and its management. We are not falling for those tactics. Every time he doesn't get his way, he goes running to the press misrepresenting the facts."