Sky Sports to show Floyd Mayweather v Manny Pacquiao after £12m battle with BoxNation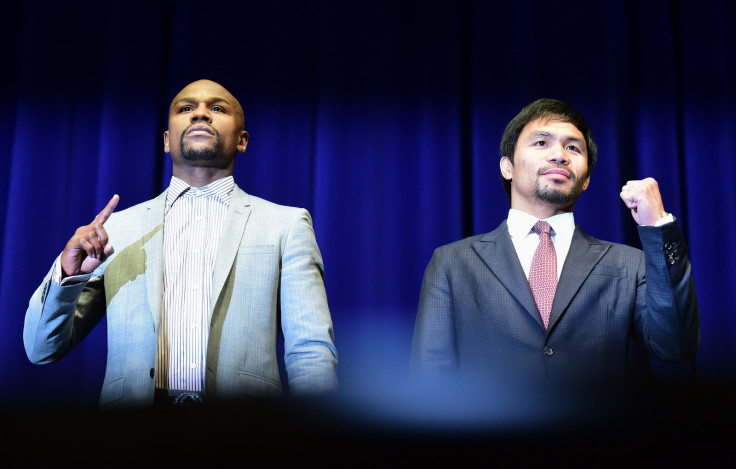 Floyd Mayweather and Manny Pacquiao's $300m (£200m) megafight will be available to boxing fans in the UK for as much as £24.95, after Sky Sports were awarded the television rights for the 2 May bout in Las Vegas.
The contest will be shown on Sky Sports Box Office after it beat BoxNation in a reported £12m deal to become the exclusive UK broadcaster for the eagerly anticipated welterweight fight that is several years in the making.
Prices for the fight start at £19.95, should the show be booked more than 48 hours in advance, but the price rises to £24.95 for those booking the fight over the phone on the eve of the bout between two of the greatest boxers in the history of the sport.
The last fight to be broadcast on a pay-per-view basis by Sky in 2014 saw Nathan Cleverley's rematch against Tony Bellew priced at £16.95 but the company will hope the new tariff is justifiable in the eyes of fans given the enormity of the event and a bumper undercard that is yet to be announced.
Sky Sports managing director Barney Francis said: "This fight has everything and is set to be one of the biggest sports events of the year.
"As the home of boxing in the UK and Republic of Ireland, we're thrilled to be awarded the rights. We'll provide Sky Sports viewers with the best possible build-up across our channels and outlets and the best coverage of the fight itself from our team in Las Vegas."
© Copyright IBTimes 2023. All rights reserved.