Bank of England: SME Credit Supply 'Relatively Subdued' Despite FLS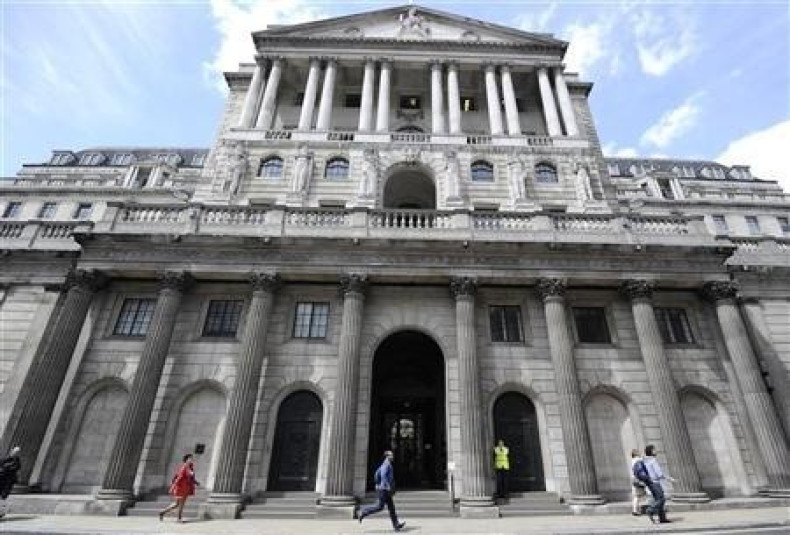 The Bank of England's flagship credit easing initiative, the Funding for Lending Scheme, is still failing to deliver meaningful results for the small UK businesses it is supposed to be helping.
According to Bank of England data, net lending by the 33 FLS participant banks was up £5.8bn during the third quarter, much improved from the second quarter's £1.6bn increase. Lending to SMEs specifically was up £1.5bn on the same period a year before, but a rise in repayments pushed net lending into negative territory.
It follows news that the Bank of England will stop supporting the flow of consumer credit under FLS, which had brought down the cost of mortgage borrowing, amid fears of a housing bubble because it worked in tandem with the Help to Buy scheme. FLS will now solely support business lending.
"An economic recovery has taken hold. These data show that a significant improvement in credit conditions, aided by the FLS, is now feeding through to lending," said Paul Fisher, executive director for markets at the Bank of England.
"But credit supply to businesses remains relatively subdued, especially to SMEs. The refocus of the FLS is designed to continue to support the recovery, where it is needed."
FLS is a window through which banks can access cheap wholesale funding from the Bank of England up to a value pegged to their total stock lending to smaller businesses. In April, Chancellor George Osborne had already weighted the scheme's incentives towards increasing business lending.
A crunch on business credit has been seen as a significant barrier to the UK's economic growth. A lack of access to affordable finance has hindered SMEs from investing in jobs and expanding output.
"Despite overall FLS lending substantially increasing, Bank of England data shows that net lending to SMEs continues to fall so the recent move recalibrating the scheme towards business lending is welcome," said Matthew Fell, director for competitive markets at the Confederation of British Industry (CBI), Britain's biggest business lobbyist.
"But FLS isn't the only tool to help plug the finance gap for smaller firms. We want the government to kick-start a market in securitisation of SME loans."
As it stands, only banks can access support from FLS. The Federation of Small Businesses (FSB) is pressing the government to expand the scheme to incorporate alternative finance providers, such as peer-to-peer lending specialists.
"Today's FLS figures mirror the UK's recent broader economic expansion and the refocusing of the scheme announced last week will push more of the benefits to the SME sector," said John Allan, national chairman at the FSB.
"FSB research shows finance is now cheaper than at any point in the past three years and businesses should consider bringing forward investment plans to take advantage.
"To maintain this momentum and to provide greater choice in the market, we now want to see alternative funders engaging with FLS, and for traditional banks to redouble their efforts to support SMEs with their expansion plans."
The UK economy is starting to recover from its post-financial crisis slump. Growth has picked up from 0.3% in the first quarter, to 0.8% in the third.