Ever wanted to own a piece of space history? Well now you can, as over 600 objects connected to space exploration, dating back to the beginning of Nasa's history in 1958 have gone on online auction. The auction will run for seven days and initial bids must be placed by 6pm ET (11pm BST) on 22 May.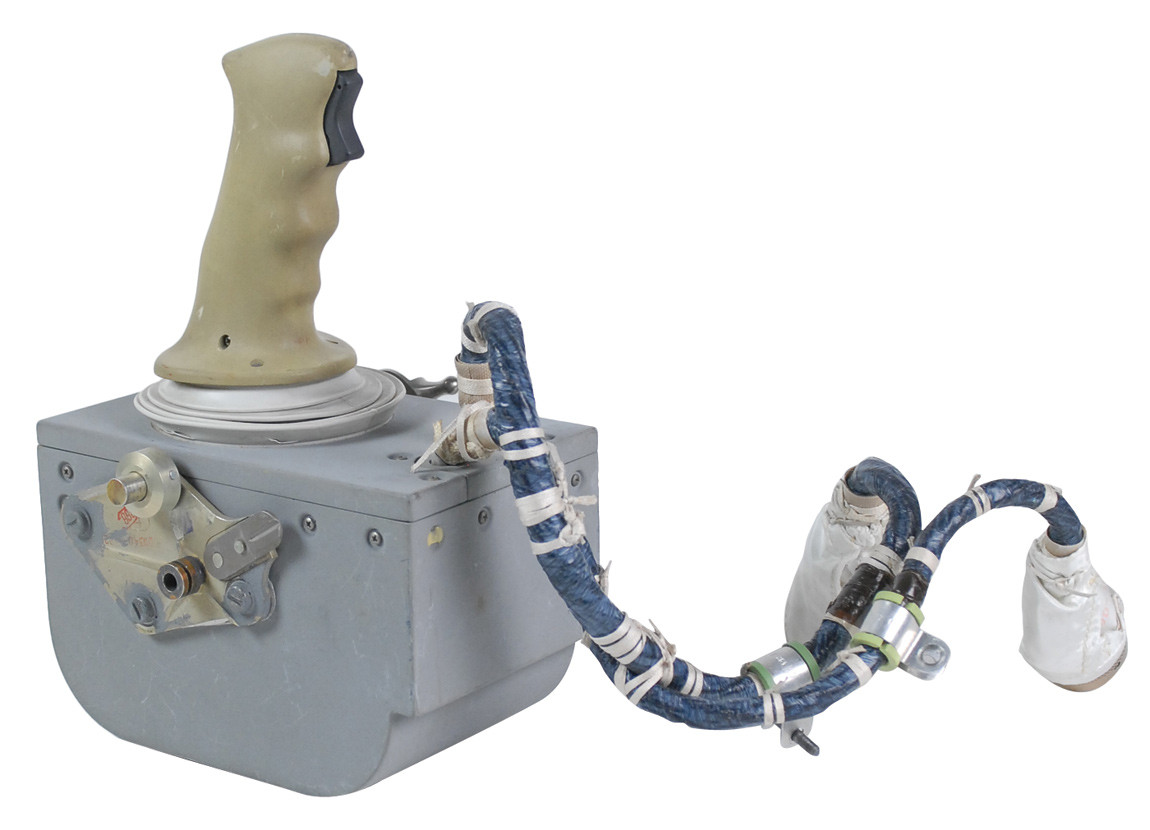 The most exciting item in the collection is a lunar module rotational hand controller from the Apollo15 mission (one of the most successful moon landings), with an opening bid of $10,000 (£5,969). It was used by astronaut Dave Scott in August 1971, and was one of the key pieces of equipment essential to landing the lunar module safely on the moon's surface.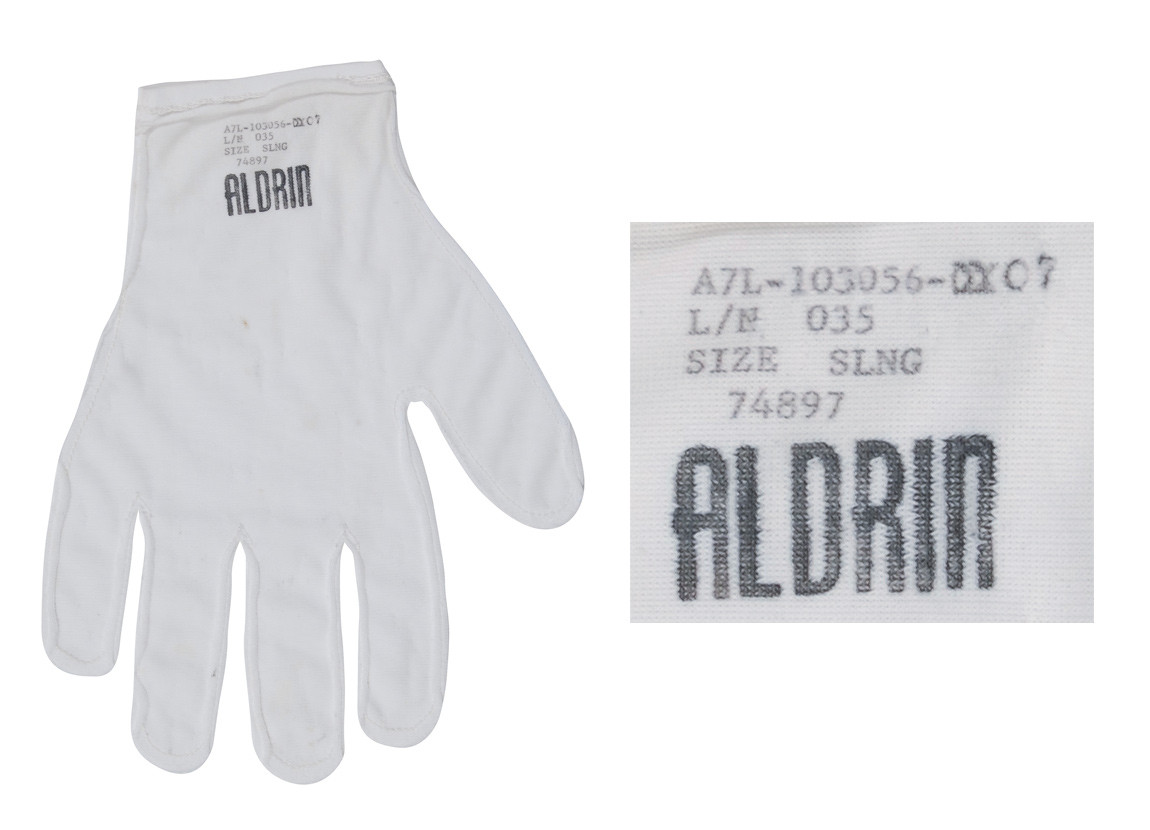 Also up for grabs is Buzz Aldrin's right-hand glove liner from Apollo 11, the first space mission to successfully land on the moon on 20 July, 1969. Starting at $1,000, the glove is accompanied by a 1994 letter of authenticity from Aldrin which states: "This letter is to certify that the spacesuit glove liner sold in the Superior Galleries January 1993 Space memorabilia auction...was worn on the Moon at Tranquility Base."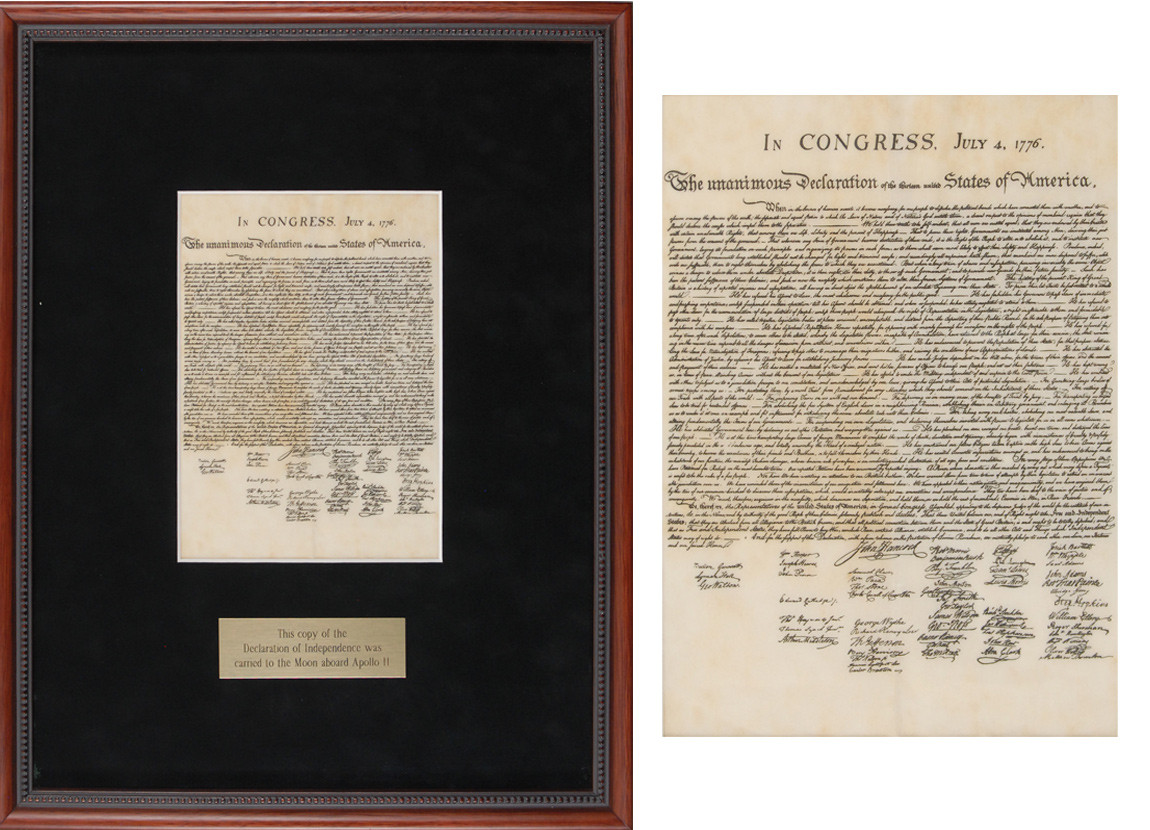 If you're feeling patriotic, you can also pick up a copy of the Declaration of Independence which was carried to the moon aboard Apollo 11. With a starting bid of $1,000, it comes printed on parchment paper with a handwritten letter of provenance from astronaut Michael Collins.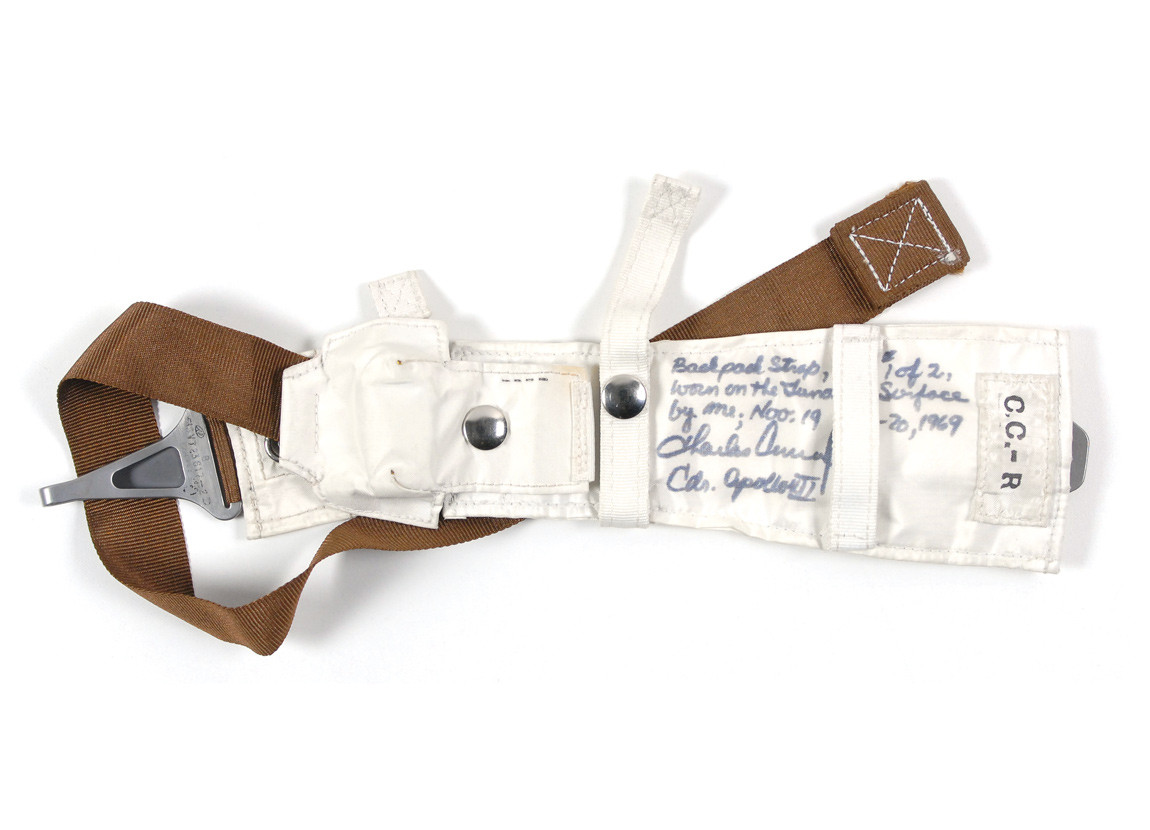 You could also get up close and personal with astronaut Charles Conrad by purchasing this rare backpack strap from his Personal Life Support System on the Apollo 12 mission, which was used on the lunar surface during both his moonwalks.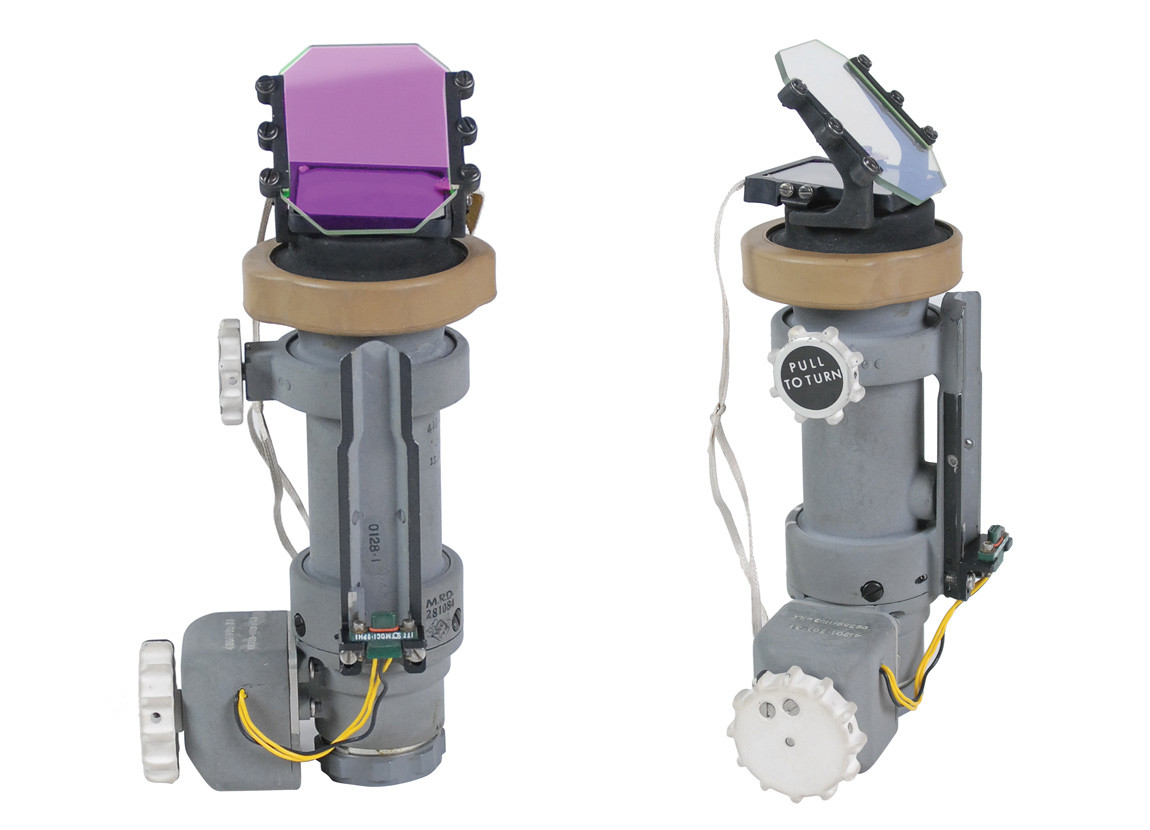 This complicated tool is the Crewman Optical Alignment Sight (COAS) from Apollo 15 onboard the lunar module when it landed on the moon. The COAS was used by Dave Scott for rendezvous, docking, star sightings, and horizon alignment during the Lunar Module phases of the mission and comes with an incredibly-detailed letter of authenticity from him.