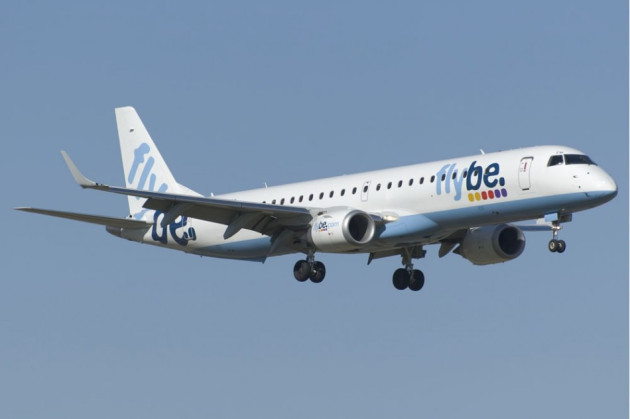 European airline Flybe has said its full-year loss would be at the lower end of the previous guidance due to little growth in sales and higher fuel costs.
In a trading update for the year ended 31 March, the company noted that its annual revenue will be in line with fiscal year 2011/12, at the lower end of its previous guidance. In 2012, the company recorded a total revenue of £615m ($943m/ €719m).
Forward ticket sales revenue for Flybe UK for the 2013 summer flying programme currently shows an increase of 2 percent over the same period last year, driven by a growth in the number of passengers. The scheduled capacity growth for the programme is less than 1 percent.
Meanwhile, group costs including fuel are still expected to increase by about 2.5 percent on year.
Given the difficult situation, the Exeter-based company expects its underlying loss before tax for fiscal year 2012/13 to come at the lower end of its previous guidance range.
In January, the company's chief executive officer Jim French announced a cost-cutting initiative. Flybe has earlier reduced its business divisions into two - Flybe UK and Flybe Outsourcing Solutions - in line with its plans to restructure and lean its operations.
The regional focus of Flybe has resulted in higher costs of operations for the company, compared to discount carriers such as Ryanair and EasyJet.
"The group has been taking significant actions to restore profitability," Flybe said in a statement.
"Phase 1 of the cost reduction plan is progressing well and is expected to deliver cost savings ahead of the £25m already communicated for the year to March 2014."
From the first phase of restructuring, the company expects costs savings in the range of £10m to £12m, in line with its previous guidance. The second phase is expected to generate revenue and costs benefits starting from fiscal year 2013/14.
Total cash on hand as at 31 March was £54.4m, ahead of previous expectations.
Flybe shares are trading at 41.00 pence, down 2.38 percent, as at 11.20 am.