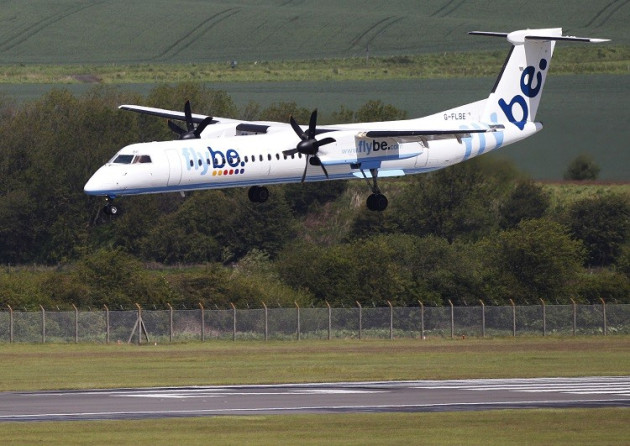 Budget airline Flybe has returned to profit but said it would slash 500 jobs under its cost-cutting plan.
The Exeter-based firm reported a £13.8m (€16.5m, $22m) profit before tax in the six months to 30 September. In the same period a year before, it made a loss of £1.6m.
It is trimming outgoings to see its cost-base lowered. Flybe said further cost savings of £7m in 2013 and £26m in 2014 will be delivered under its Immediate Action plan, including revisions to its flight route network and pricing changes.
"I joined Flybe in August this year. It was clear to me that the existing Phase 1 and 2 cost savings were necessary, but we simply needed to do more and to do it immediately," said Saad Hammad, Flybe's chief executive.
"The business needed action now and so today we are explaining our next phase which encompasses a review of everything we do and how we do it. Most of the immediate actions are completed, being implemented or already being consulted on.
"Unfortunately there is a proposal for further redundancies. We will consult with the trade unions and employees to ensure that this is done fairly and delivers the right outcome for the business."
The British Airline Pilots Association (Balpa) said it would be holding meetings with Flybe to discuss redundancies.
"This is a distressing day for the dedicated pilots who loyally serve Flybe and its passengers day-in day-out and we will be supporting them throughout this difficult redundancy process," said Jim McAuslan, Balpa's general secretary.
"Pilots are working with Flybe to secure the future of the airline, which is vital to connecting the country and driving growth and prosperity outside of London."
He added: "The government should play its part by reducing the damaging impact of Air Passenger Duty on this essential piece of transport infrastructure."
Flybe shares lifted by more than 9% in early trading on the London Stock Exchange on 11 November.