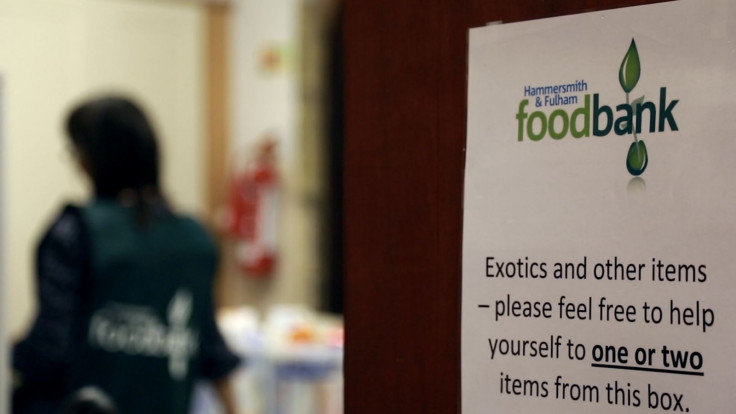 Every day, people in the UK go hungry for reasons ranging from unexpectedly large bills on a low income, to static incomes and redundancy.
As a result, the Trussell Trust, the biggest provider of food banks in Britain, has seen the number of people using its service soar from 40,898 in 2009/10 to 913,138 in 2013/14.
The report of the All-party Parliamentary Inquiry into Hunger in the United Kingdom, Feeding Britain, has recommended that to tackle food poverty and curb reliance on food banks, benefits should be delivered faster – within five working days.
In a special short documentary, IBTimes UK investigates the rise of food banks in recent years, and how the ever-rising cost of living has hit Britain's poorest households hard.
We speak to the government's poverty tsar Frank Field MP, Oxfam's head of UK poverty and the shadow food minister about the issue as well as visiting a London food bank.