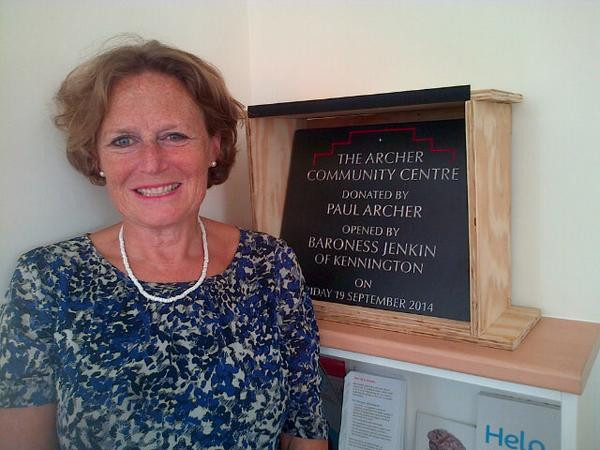 Tory peer, Baroness Jenkin of Kennington, has sparked controversy after she claimed poor people remain hungry because they "do not know how to cook".
"We have lost a lot of our cooking skills, and poor people don't know how to cook. I had a large bowl of porridge today. It cost 4p. A large bowl of sugary cereal will cost 25p," said Jenkin at the launch of a report on food poverty, reported The Telegraph.
Jenkin later apologised for her statement saying, "I made a mistake. I apologise to anyone offended."
Jenkin said she is not entirely blaming the poor and simply stating evidence gathered by the All Party Group on Hunger and Food Poverty that shows poor people lack the basic culinary skills to prepare meals from scratch.
According to the report: "They [poor] may have difficulties budgeting for a week's worth of shopping, as whatever income there might be is devoted to other, non-essential items of expenditure or to paying off debt.
"Some households may also find it difficult to prepare or cook decent meals from scratch, making them much more likely to rely on ready meals or takeaways."
The report also emphasises the roles of budgeting and parenting skills to the national curriculum.
Prime Minister David Cameron has pledged to "take forward" elements from the report.
"We will study the report and see what we can forward. But it comes at a time when the economy is growing and we are lifting people into work and out of poverty," said Cameron at the Harris City Academy in Crystal Palace.
Meanwhile Iain Duncan Smith, the work and pensions secretary, blames dysfunctional households for their troubled circumstances.
"The report itself today and other reports show there are often people with very dysfunctional lives, people who have been caught in drug addiction, family breakdown, people who have gone into serious illness that aren't claiming benefits and come into difficulty. All of these have to be ultimately dealt with by the department," said Smith.
Meanwhile, Twitterers have heavily mocked Baroness Jenkin's comment.