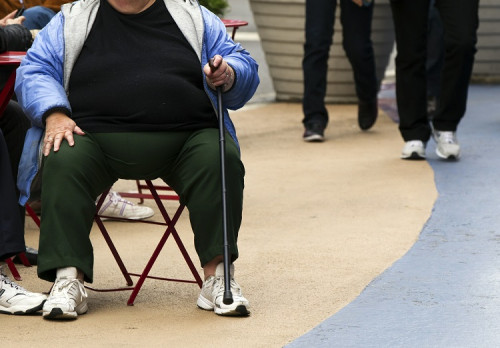 Independent research has shown that the world's largest food and beverage companies have exceeded their voluntary five-year goal to axe billions of calories from the products they sell in the United States to help tackle the rising obesity epidemic.
According to analysis by researchers at the University of North Carolina at Chapel Hill (UNC), as of 2012, 16 of the nation's biggest food and beverage companies, including Coca Cola and Kraft, sold 6.4 trillion fewer calories in US products, after originally pledging to remove 1 trillion calories from the marketplace by that time and 1.5 trillion by 2015.
"Reports like this, and the fact that they exceeded their commitment by four-fold, really shows that you can make progress in giving American families more healthy options," said Larry Soler, president of the Partnership for a Healthier America, which is a non-profit chaired by first lady Michelle Obama.
The obesity epidemic has swept the globe and latest figures show that the number of overweight and obese people is continuing to rise.
Obesity is classified as a person having a body mass index above 30 which is calculated from height and weight measurement ratios.
The Overseas Development Institute recently revealed that one in three people worldwide were now overweight and in the UK, 64% of adults are classed as being overweight or obese.
Meanwhile, according to the US Centers for Disease Control and Prevention, 35.7% of US adults and 14.9% of children are obese.
The Partnership for a Healthier America was formed in 2010 in a bid to work with the private sector on anti-obesity strategies.
However, critics warn that this is still not enough and stricter regulation on how food is manufactured and marketed should be higher on the political agenda.
"[Voluntary efforts] are not a magic bullet," said Jeff Levi, executive director of Trust for America's Health, a non-profit policy group.
"Particularly with kids, there is a role for regulation in reducing demand for unhealthy, high-calorie fare."
According to a 2012 report by Trust for America's Health, 6.4 trillion fewer calories only accounts for 78 fewer calories per person per day, if spread equally across the US population.