Football legend Pele sues Samsung for $30m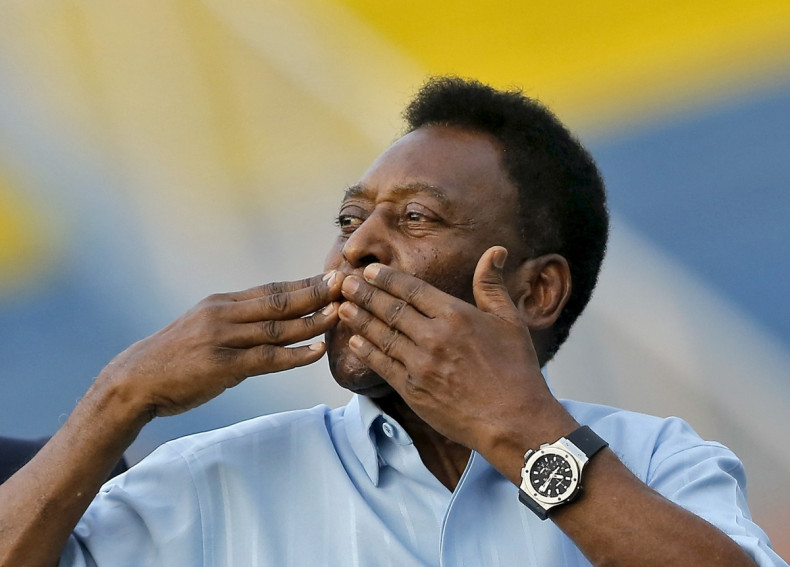 Football legend Pele has filed a lawsuit against Samsung Electronics Co, claiming about $30m (£20.84m) for allegedly using his likeness in an advertisement without his consent. Pele IP Ownership LLC, the company which owns Pelé's trademark and publicity rights, filed the suit on 16 March in the federal court in Chicago.
The advertisement in question uses a portrait-sized image of a man with very close resemblances to Pele and a small photograph of a footballer making a "modified bicycle or scissors-kick, perfected and famously used by Pele," according to the complaint. The advert - intended for Samsung's ultra-high definition range of televisions - was published in the New York Times.
Born Edson Arantes do Nascimento, Pele is regarded as the greatest player to have ever kicked a ball. He is the only soccer player who has won three FIFA World Cups – in 1958, 1962 and 1970. He is also the all-time leading goalscorer for Brazil with 77 goals scored across 91 games. Pele is fondly called "The Black Pearl" by his fans.
The Korean electronics giant had intended to use Pele's image for endorsement of its products, but negotiations failed in 2013, Reuters reported. According to the complaint filed, the retired Brazilian forward, is linked to many product endorsements, which forms a major source of his income. The Samsung advertisement is, however, misleading for consumers who may believe that Pele endorses Samsung products. The advertisement will also hurt the value of the soccer legend's endorsement rights, the complaint read.
"The goal is to obtain fair compensation for the unauthorized use of Pele's identity, and to prevent future unauthorized uses," Pele's lawyer, Frederick Sperling, told Reuters during a telephone interview. In a similar case between Basketball star Michael Jordan and the former Dominick's Finer Foods, Sperling helped Jordan win $8.9 million in compensation from the supermarket chain for unauthorised use of his identity in a sports advertisement.