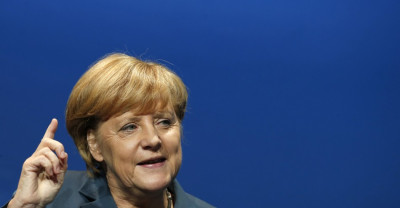 Forbes has anointed German Chancellor Angela Merkel as the most powerful woman in the world only days ahead of the country's general election.
Merkel is already tipped to win a third term. Her first place position in Forbes Magazine's 100 Most Powerful Women List will also undoubtedly cement her place as one of the most successful leaders in the democratic world.
She has been in power for eight years and shows no signs of slowing down. There is no clear political rival or clear successor Merkel is nursing to inherit her distinct leadership style. The Merkel 'brand' combines consummate populism that steals the clothes of opponents and controls the centre-ground.
The fusion Merkel's political success with the economic might of Germany during the Eurozone crisis has given Merkel unprecedented stature.
Check out the IBTimes UK slideshow to see who she has beaten.