Twenty-five miles south of Berlin lies a crumbling, long-abandoned facility that was once the Soviet Army's biggest base in communist East Germany. Known as The Forbidden City, the base in Wünsdorf was home to tens of thousands of Red Army soldiers from 1945 until the last Soviet troops left in the early 1990s following the end of the Cold War and the reunification of Germany.
Getty Images photographer Sean Gallup takes IBTimes UK readers inside what was once a highly fortified restricted area, still watched over by what is believed to be the only remaining statue of Vladimir Lenin in western Europe.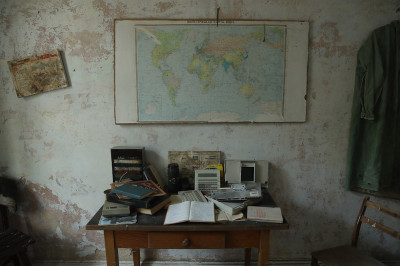 The last Soviet soldiers left Germany in 1994 in one of the biggest peacetime military manoeuvres in history, ending the Soviet Union's almost 50-year Cold War presence in old East Germany. The pullout, made necessary when Moscow's eastern communist ally merged with West Germany at reunification in 1990, smoothly repatriated 340,000 troops, 210,000 family members and 4,000 tanks.
Soviet bases and training areas once covered three per cent of East German territory. Unlike American GIs in West Germany, Soviet troops were mostly confined to their isolated bases and only officers were allowed to leave to visit nearby towns.