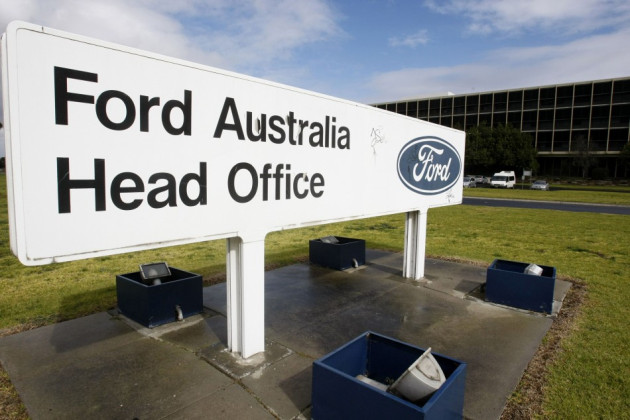 US automotive major Ford has decided to shut down its manufacturing plants in Australia by October 2016, after the division has lost millions amid rising costs.
The company, which has been making vehicles in the country for more than 85 years, expects 1,200 positions from the Broadmeadows and Geelong plants in Victoria state to become redundant as a result of the move.
"The decision on local manufacturing was driven by increasingly challenging market conditions - including market fragmentation and the high cost of manufacturing," the company said in a statement.
Ford's Australian operations had lost A$600m ($580m/£385m) over the last five years. For the 2012 financial year, Ford Australia reported an after-tax operating loss of A$141m, compared to a loss of A$290m in 2011.
Ford's manufacturing in Australia suffered from the recent strength of local currency that made production more expensive, while sales came under pressure amid tepid demand.
"Our costs are double that of Europe and nearly four times Ford in Asia," said Bob Graziano, CEO of Ford Australia.
While the Australian dollar strengthened, Japan's yen's weakened against its major peers, helping the country's exports cheaper to foreign buyers. That negatively affected the local car manufacturers.
In 2012, Ford's rival General Motor's Australian subsidiary, Holden, announced that it would cut 500 jobs from Victoria and South Australia due to slowing demand and high manufacturing costs.
In order to save the car industry in the country, the Australian government last year allowed a $5.4bn fund, including $34m to Ford to continue production until at least the end of 2016.
Ford intends to import cars into Australia, following the winding up of manufacturing there. It plans a 30% increase in the number of new vehicles offered to Australian customers by 2016.
The company added that it will work with the affected employees and their representatives on support arrangements.