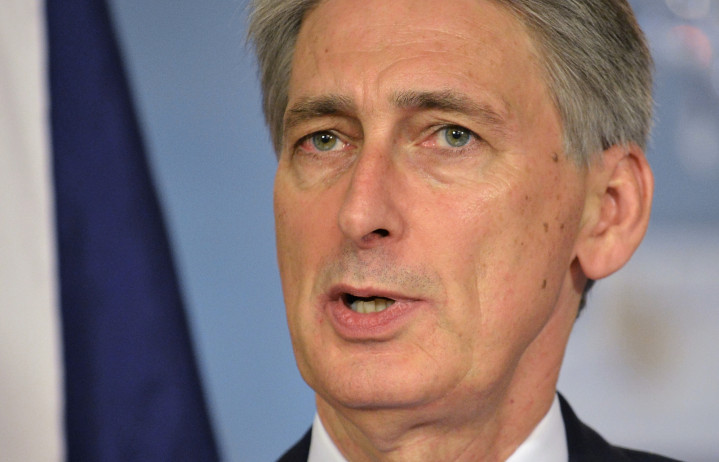 The Foreign Secretary Philip Hammond has dubbed a proposal to make it a legal requirement that at least 0.7% of the UK's GDP is devoted to foreign aid as "bizarre".
The backbench bill was introduced by Liberal Democrat MP and former cabinet minister Michael Moore.
The legislation was also promised in the Conservative Party 2010 General Election manifesto and made up part of the Coalition Agreement.
But Hammond said it was not required because the UK was meeting the United Nation's (UN) foreign aid target of 0.7% of GDP.
"Trying to enshrine it in law – it's a bizarre idea. Somebody says shall we have a law that says you've got to build a building," the Foreign Secretary told the Daily Telegraph.
"Think about it – in the mean time we built a building. Someone comes along and says now we've built it shall we pass the law which says we've got to do it?
"We've done it. We're doing it. You don't need a law to say we're doing it."
Hammond, who spoke while visiting UK-funded Ebola hospital facilities in Sierra Leone, also said that British voters are "sceptical" about foreign aid spending.
But the Conservative MP said that they must accept it because it helps to protect the UK from global "catastrophes" like Ebola.
"The scepticism that some people have about the aid budget, which I absolutely recognise... I don't think has ever been directed at emergency aid," Hammond said.
"I've never detected in Britain at all people saying we shouldn't be sending food aid or disaster relief or earthquake relief.
"It's never been that bit of the programme. It's been the, 'We'll invest over two decades in education in India, economic development in East Africa'. It's that bit of it that people sometimes question."
The Office for National Statistics (ONS) earlier in the year revealed that the UK hit the 0.7% UN target for the first time in 2013 after the country's foreign aid budget jumped by 30.5% to £11.4bn ($17.9bn, €14.4bn) – £320m more than was needed to meet the target.