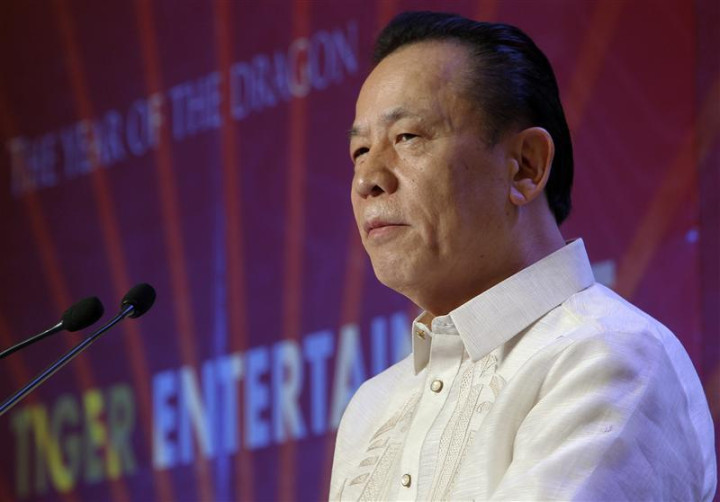 Japanese billionaire Kazuo Okada, who is facing investigations in the US and the Philippines over allegations that he ordered the payment of bribes to advance a still unfinished casino project in the Philippines, may also be probed in his home country.
Retuers reported that Takafumi Nakan, a former employee of Okada's Universal Entertainment, filed a criminal complaint against Okada at the Tokyo District Public Prosecutor's Office in late May.
The casino tycoon is also facing a civil defamation case, in which Nakano raised the same allegations.
The prosecutors' office declined to comment to Reuters, and it was not clear whether the office would investigate the allegations.
In the complaint, which was seen by Reuters, Nakano said Okada ordered to pay $30m (£18m, €22m) as bribes to Rodolfo Soriano, a consultant with close ties to Efraim Genuino, then head of the Philippine gaming regulator.
Okada was seeking to obtain tax and foreign ownership concessions for the $2bn casino Universal is building on Manila Bay, according to the complaint.
Okada has been in a legal battle with three of his former employees including Nakano over $40m (£24m) in payments made in 2010. Okada and Universal Entertainment accuse the employees of transmitting a portion of the money without proper authorization, while they claim that they were acting on Okada's orders.
The case has been separately investigated by the US Federal Bureau of Investigation, the Nevada gaming regulator and the Philippine government. If proved guilty, Okada and his companies could face prosecution for violation of anti-bribery laws in the US and the Philippines.
The complaint urges that Japanese prosecutors investigate and charge Okada under the country's law against bribing foreign officials. Japan has rarely enforced that law, which is similar to the Foreign Corrupt Practices Act in the US.
The Organisation for Economic Co-operation and Development (OECD) earlier criticised the world's third-largest economy for not doing enough to curb bribery by Japanese companies.