Health secretaries spanning the last 20 years in Britain have written a letter to The Times newspaper launching a scathing attack on the lack of movement in the government's plans to increase mental health care provision.
The letter specifically criticises the lack of action since the previous government committed to ensuring that mental health would be treated with equal importance as physical health by the NHS.
The letter reads: "Despite promised increases in funding, mental health trusts are still suffering cuts."
Though mental health is often referred to in terms of its impact upon young men, of whom suicide is overwhelmingly the biggest killer in the UK, the letter to The Times also highlights what it calls a "growing mental health crisis among young women".
In fact, the last set of data released by the Office for National Statistics in February revealed the male suicide rate had dropped by one person per every 100,000 deaths, while the female suicide rate had risen slightly. A fifth of women aged 16-24 had also self-harmed, according to the letter.
The letter comes a week ahead of the Autumn Statement, in which it hopes to prompt further commitment to mental health care provision and asks the chancellor to "make good the promise to achieve genuine equality".
The letter, which is signed by Conservative politicians Lord Lansley, Stephen Dorrell and Ken Clarke as well as Andy Burnham, Alan Johnson and John Reid on behalf of Labour, was prompted by Liberal Democrat former health minister Norman Lamb who said: "It is a stain on our country that people with mental ill health are so often treated as second-class citizens."
He added: "Promised investment hasn't made the difference many expected, especially for children and young people, where the majority of mental health problems begin."
However, health secretary Jeremy Hunt defended the government's position and said progress was being made towards achieving the government's goal. He added: "Every area in the country has put together plans to transform children's mental health services, and our suicide prevention strategy is to be refreshed, all backed by added investment."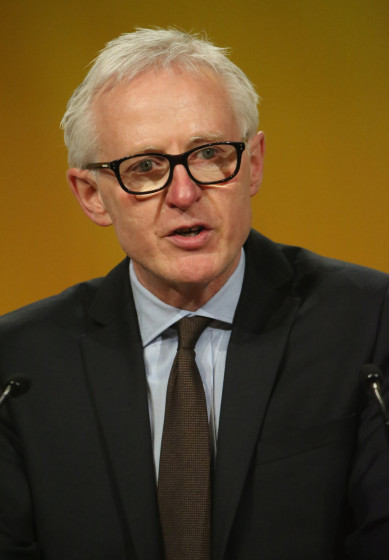 Successive governments have pledged to do more in terms of provision for mental health. In her first speech as prime minister in July, Theresa May even made reference to the inequality between mental and physical health care.
On Thursday, Labour leader Jeremy Corbyn spoke at a meeting in Parliament on suicide prevention. At the meeting, Corbyn reiterated his party's commitment to mental health and alleviating the stigmatisation around it, according to the suicide prevention charity, The Samaritans.