Kate Middleton showed her support for women dealing with issues of addiction and mental health, during a visit to The Nelson Trust Women's Centre in Gloucestershire today (4 November).
The Duchess, who has been actively campaigning for greater mental health awareness, interacted with several women and their children, who have benefited from the facilities provided by the organisation.
Looking effortlessly stylish in a baby blue Mulberry coat, printed Dolce and Gabbana skirt and black turtleneck, the mother-of-two was instantly charmed by two babies and stopped to coo over a girl who was asleep in her mother's lap.
Four month old Gabriel, who was with his mother, Hlengiwe Sithole, 35, also caught her attention, prompting the Duchess to beam broadly at him.
Sithole told the Duchess about the support she had received from the Nelson Trust since leaving prison in October last year. The 34-year-old said the centre, which was set up in 2010, had been invaluable for the women and their families.
"It's really great to have everything under one roof and have the expert advice here," said Kate. "It must be a great support." Turning her attention to the baby, Kate asked his mother: "Is he a good boy?"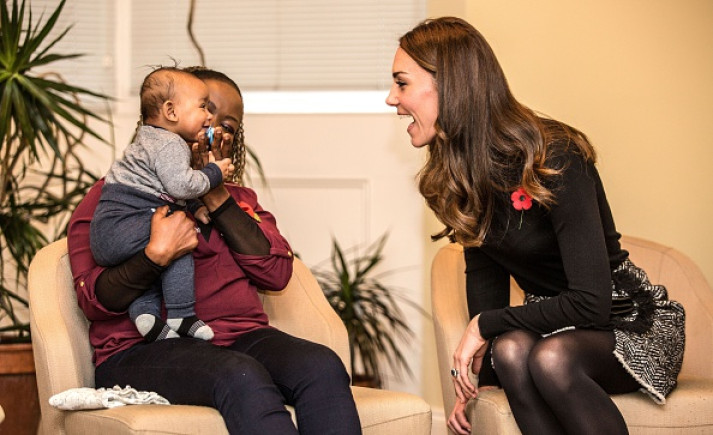 The Duchess later unveiled a plaque commemorating her visit. Addressing the royal visitor, chief executive John Trolan praised Kate for her dedication to raising awareness of mental health issues in the community, describing her as "inspirational" and added that her visit would boost morale amongst the staff.
"We see her as an inspirational individual who can motivate our staff as they continue to work in this very difficult operating environment," he explained. "'[The duchess's] insights are impressive and her interest is sincere and it's very obvious from the other work of she does and the interest she shows on the area."
Trolan also had the Duchess in giggles as he recalled a visit from Russell Brand two weeks earlier saying "for reasons beyond me they still haven't got over that, so I really don't know how they're going to handle all this excitement."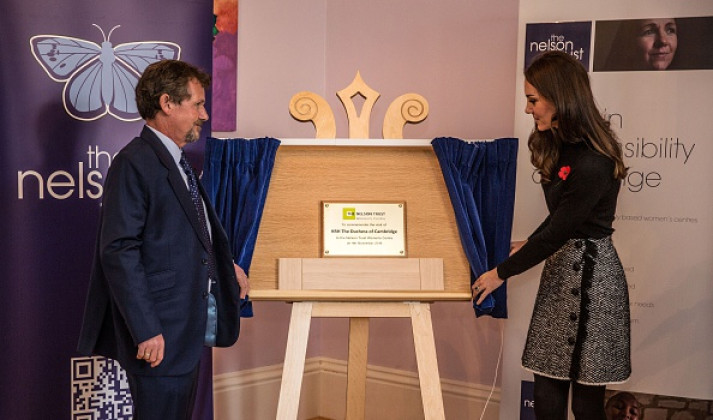 Niki Gould, head of women's community services at the centre, said Kate's personable approach had made a positive impact on the women. "It was really important that the women have a voice and have been able to talk about their experiences to the duchess," she said.
"She was very, very friendly, very easy to talk to and very empathetic. You could tell they were all very comfortable about talking to her. You can tell she's got the understanding and the empathy.
"She has got very good insight into the vulnerabilities of women in the criminal justice system and she could see the journey from prison to the community. She totally gets that you need to support these women."
The Women's Centre is designed to support vulnerable women, many of whom have experienced abuse and trauma, Mail Online reports.
Along with a second site in Swindon, the Women's Centre supports over 500 women annually, across Gloucestershire, Somerset and Wiltshire in areas including prison in-reach and social inclusion support, the Sex Worker Outreach Project, and Rural Outreach to young girls at risk.