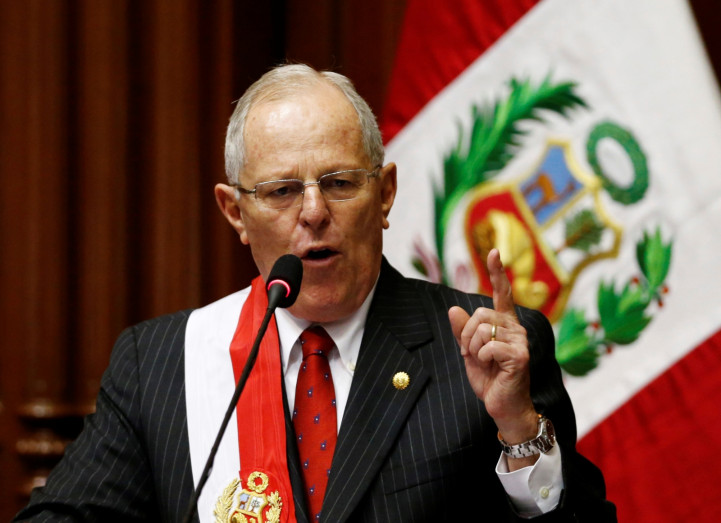 Pedro Pablo Kuczynski, the 77-year-old former investment banker, has been sworn in as Peru's president on 28 July (Thursday), at a ceremony in Lima.
The conservative centre-right economist, in his inaugural speech before congress, promised to jump start the economy and work for all Peruvians, putting his vision forward for a "social revolution".
He said, he longed for Peru to become "more modern, more just, more equal," in five years. The man also known as just PPK, said, "I will seek equity, equality and fraternity among all Peruvians."
He went on to say that Peru needs "not just economic, but human growth" pledging to expand basic services like schools, hospitals and drinking water to Peruvians who lack them.
In recent years, the Latin American country's economy has soared due to a commodities boom but growth has slowed down under the leadership of outgoing President Ollanta Humala, from 6.5% in 2011 to just 3.3% last year.
As Kuczynski starts his term in office, he is hoping to revive the important mining sector, strengthen the police and prisons to bring down crime and crackdown on corruption.
Last month, in the run-off elections, he beat his opponent Keiko Fujimori, who was once the favourite to win the election but she lost out on less than quarter of the percentage point. However, to enact reforms he will need the support of Fujimori's right wing Popular Force party, which has 73 seats while Kuczynski's party, Peruvians for Change, has only 18 seats in the 130 member congress.
According to an Aljazeera report, after finishing his studies in Oxford University and Princeton, Kuczynski worked for the World Bank in Latin America. Kuczynski says that he was expelled from Peru in a military coup in the 1960s while serving as head of the state reserve bank, the report adds.