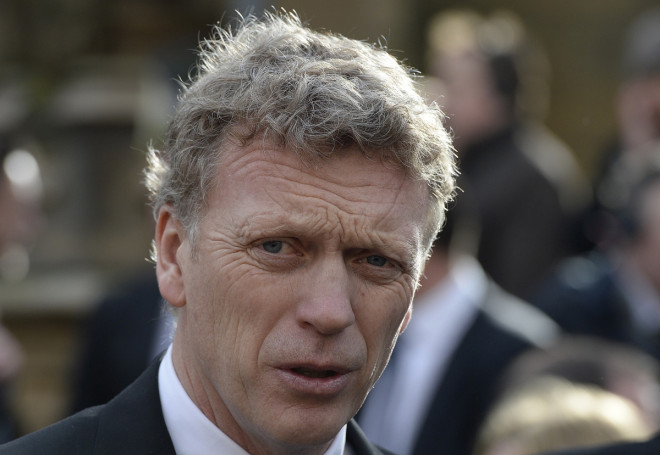 Former Liverpool midfielder Jan Molby believes that Manchester United's game against Liverpool is a must win for David Moyes's side; a loss will kill any hopes they have of finishing in the top four.
Liverpool are currently 11 points ahead of the Red Devils and a win will extend the gap to 14, with 10 games left in the season. However, a loss will bring the gap down to eight and as Arsenal have shown against Tottenham in recent years, the gap can be bridged if they take inspiration from their performance and end the season on a high note.
United have looked a shadow of their self this season after the retirement of Sir Alex Ferguson and will come into the game as underdogs for the first time in over two decades.
The Reds have already beaten United 1-0 at Anfield and will be desperate for a win to keep their hopes alive of challenging for the title this season. Molby believes that failure to secure a Champions League spot will be fatal as they will not be able to attract the best players in the summer.
"For United, the stakes are also high. They must win to have any hope of a top four finish. This is the month where either their fortunes change or it becomes a real embarrassment. They face Olympiacos in the second leg of their Champions League tie on Wednesday. They could go out in front of their own fans against one of the poorest teams left in it. Either side of that European match they've got home league games against Liverpool and Man City – teams who are capable of running up big scores against them," Molby told the Liverpool Echo.
"United can't afford to make mistakes in the transfer market and if they aren't in the Champions League they will struggle to attract top class talent. If you look at successful Liverpool teams of the past, they had a group of players who were real Liverpool players and had been at the club for a long time.
"It's been the same at United over the past 20 years but those players left – the likes of Ferdinand, Evra and Vidic – are now well past their best.
"I remember playing against United at Anfield in April 1992 when they had to win to keep their title hopes alive. Ian Rush and Mark Walters scored and we beat them 2-0.
"The song 'You lost the league on Merseyside' was born that day. Sunday's clash at Old Trafford is similar but this time it's Liverpool competing for the big prize," he concluded.