Tottenham are Chelsea's biggest rivals in the race to win the Premier League, according to Andy Reid. The former Spurs midfielder thinks Mauricio Pochettino's men are best-equipped to catch the table-toppers, lavishing praise on the Argentine manager.
"Pochettino is doing a fantastic job and if anybody is going to catch Chelsea I would say that would be Tottenham. I really hope they can and it's certainly going to be close," said Reid, speaking exclusively to 888sport.

"I watched the game at the weekend and they were absolutely fantastic: they just brushed West Bromwich Albion aside and West Brom are playing well right now. They played good attacking Tottenham-like football and that's what the fans like to see. Harry Kane is on fire and [Moussa] Dembele and [Christian] Eriksen are playing really well while they look tight at the back."
Reid also said his former side could end Manchester City's increasingly slim hopes of winning the title when they travel to the Etihad Stadium on Saturday. Pep Guardiola's men were soundly beaten by Everton on Sunday and the Irishman thinks a loss against Tottenham will sound the death knell for their title charge.
"I was at Goodison Park the other day and saw how well Everton did and how poor Man City were," Reid added. "There is no reason the way Tottenham are playing at the minute that they can't get a great result and beat them. If they do it's definitely over for City. You can take them out of the title race completely."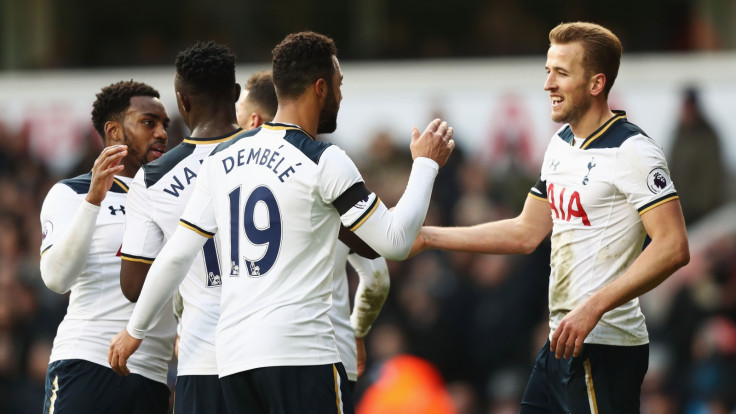 Reid, who also played for Nottingham Forest and Sunderland, reserved special praise for Dembele and Kane. The former Republic of Ireland international described Kane as "lethal" and backed the forward to score 30 goals or more this season.
"I love watching Dembele play. He is excellent and just slides across the surface and is very difficult to get the ball off. I've heard he is terrific in training too. He is really starting to show his class at the moment."
"[Sergio] Aguero is fantastic but Harry Kane is just lethal at the moment. His finishes at the weekend show he's in a rich vein of form and when he has confidence he puts them in the top corner and doesn't give keepers a chance. In my opinion he can get 30-plus goals this season."
Read the full 888sport interview with Andy Reid, including his thoughts that Spurs will end Man City's title challenge this weekend and why Defoe is so important to Sunderland's survival.