Lewis Hamilton is not happy that he doesn't have a perfect record this season. The Mercedes driver has won eight out of twelve races so far, but he says there is still room for improvement.
To put things in perspective, Hamilton has won eight races and his teammate, Finnish driver Valtteri Bottas, has won two. That means the Mercedes team has bagged a whopping ten out of twelve possible victories.
Anyone can conclude that Mercedes is completely dominating the season. With only nine races left, it seems almost inevitable that they will be winning both the Drivers and Constructors Championship trophies this year.
However, Hamilton says that luck played a part in some of their victories and they can't be complacent. He elaborated on his stance while speaking with Autosport. "We've also had races where we were quite fortunate. Ferrari were quicker, but through sometimes team error and sometimes driver error, it's put them in the position of not winning," he said.
The British ace is now 62 points ahead of his teammate, who is also his closest rival. The big lead isn't stopping him from asking more from himself and his team. "But I look at those races and 8 out of 12, there's still some missing. So how did we miss those? How were we not perfect on those weekends?" he said.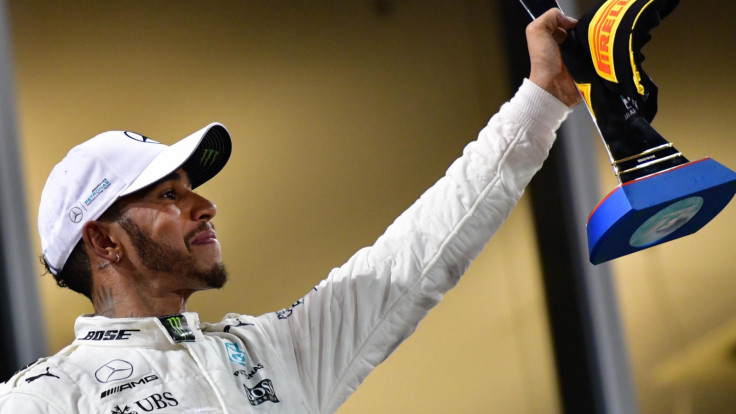 Hamilton is also chasing a number of records. As it stands, he is only five wins away from matching the record for most number of wins in a season. He jointly holds the current record of 13 wins alongside F1 legend Michael Schumacher.
With nine races remaining, the possibilities are wide open. Hamilton has a chance to surpass the season record and much more. With five world championships under his belt, a title this year will allow him to be just one behind Michael Schumacher's record of seven world titles.
The summer break is a chance for all teams to regroup and Hamilton knows that everyone will be working hard to be more competitive for the remainder of the season. He thinks that while they dominated early this year, they will be facing bigger challenges once the season resumes.
"This second half of the season could be much, much harder in the sense we'll continue to have this battle. We've obviously got a package, we just have to continue to arrive and deliver like we have," he concluded.