A Formula One driver has been seriously injured after skidding off the road after heavy rain in the Japanese Grand Prix.
Marussia driver Jules Bianchi crashed at the same spot Sauber driver Adrian Sutil crashed shortly before. Sutil said that Bianchi had hit one of the recovery vehicles attending to his car.
The FIA said that Frenchman Bianchi was unconscious when he was taken to hospital from the track. Conditions did not allow an air ambulance to attend, so he was taken by road.
The nature of his injuries is currently unknown.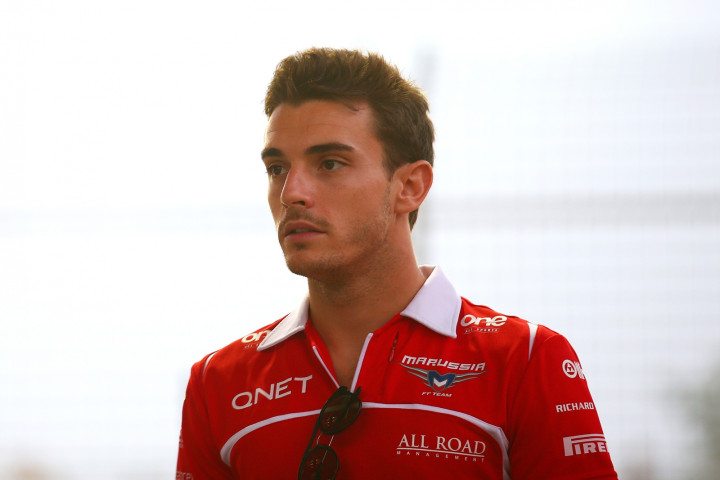 The race was cut short by nine laps, with the weather and light conditions worsening, meaning that championship leader Lewis Hamilton was declared race winner, giving him his third straight victory.
Mercedes driver Nico Rosberg, who finished second to teammate Lewis Hamilton, said: "My thoughts are with my colleague. They have given us some information and it seems very, very serious."
A tractor was recovering Sutil's Sauber at lap 46 of the Suzuka track, when Bianchi skidded off the road, hitting the tractor side-on.
FIA spokesman Matteo Bonciani confirmed Biachi has been rushed to hospital.
"The driver is unconscious," Bonciani said.
"He has been sent to hospital by ambulance because the helicopter cannot go in these conditions. Further updates will follow. For the moment, we cannot say anything."
As Hurricane Phanfone approached Japan, there were doubts over whether the race would take place, and it was red flagged twice before resuming under safety conditions as the weather cleared.
However heavy rain resumed again ahead of the two crashes in quick succession.