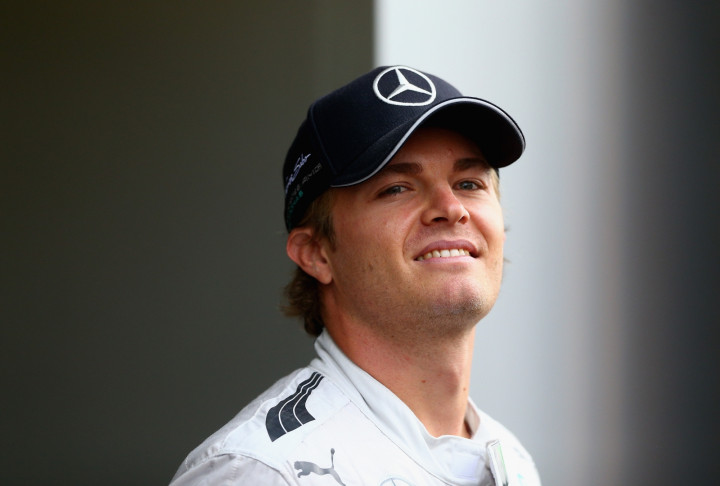 Nico Rosberg has responded to Lewis Hamilton's claims the German confessed to causing their Belgian GP crash on purpose by insisting his version of Sunday's events are "very different".
The Mercedes drivers clashed in explosive fashion during the second lap of Sunday's race, with much of the blame directed at the German by team boss Toto Wolff.
Rosberg finished second to extend his title lead after he hit the back of Hamilton's car, puncturing the Englishman's rear tyre which eventually caused him to quit the race.
On Sunday evening, Hamilton stunned the F1 world by revealing his teammate's apparent confession to the waiting press. "We've just had a meeting and he basically said he did it on purpose," Hamilton said. "He said he did it on purpose. He said he could have avoided it. He said: 'I did it to prove a point.'"
But in a video blog he routinely releases on the Monday following every race weekend, Rosberg has suggested Hamilton's recollection of Sunday's events are at odds with his, although he prefers to see the matter discussed internally rather than in the public eye.
"I've been told what Lewis has said to the press," Rosberg said. "He has stated his version of events and all I can say is that my view of events is very different but it is better if I don't give all the details of my opinion and I hope you can respect that. I'd prefer to keep internal."
Red Bull's Daniel Ricciardo won Sunday's race while Rosberg extended his advantage over Hamilton to 29 points with seven races remaining.
The incident produced a furious response from Wolff, who stopped short of suggesting Rosberg's actions were intentional but hinted it could spark a review of how the team's racers can compete with each other in the future.
"We haven't decided that yet, I am extremely upset because we have defined rules and we have broken those rules. I feel let down and I feel the team has been let down," he told Sky Sports.
"We are all fans and we owe it to everyone out there to let them race but today that philosophy has ended with Mercedes losing many valuable points and we don't want to end up in Abu Dhabi with a season [where] we lost a title, because we are race fans.
"It is one thing enjoying great races and letting race each other but another looking like a fool at the end of the season if you haven't won anything."