The battle between Formula 1's leading teams and Italian tyre manufacturer Pirelli continued on Friday, with the FIA requesting that Ferrari disclose confidential tyre testing data. The request comes after the sport's governing body opened investigations into allegations that German team Mercedes benefited from an illegal arrangement with Pirelli.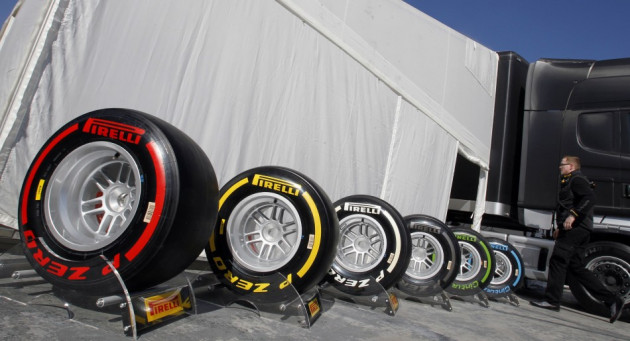 According to the rules and regulations for the 2013 Formula 1 world championship, teams are forbidden from conducting in-season tests, except in specific cases. For example, teams are allowed an annual "young driver test" and straight-line sessions but full-scale tests with this season's car are prohibited.
However, Mercedes participated in a 1,000km test session with Pirelli after the Spanish Grand Prix, at the Circuit de Cataluña, in mid-May. News of the test led both Red Bull Racing-Renault and Ferrari to file formal protests.
Mercedes claims it had prior permission from the FIA to take part in the session. According to the sport's official website, the session involved the team's 2013 car but on tyres for the 2014 season. The obvious problem here is that such tests offer a team a strong, early insight into tyre wear and performance for the 2014 world championship.
In a sport where winners and losers are often separated by thousandths of a second, such an advantage could be priceless, particularly since the Pirelli tyres have been criticised for being unpredictable and unreliable.
It now appears that Ferrari also took part in a similar test session. However, the Italians used the 2011-spec car. A statement released by the FIA said: "The FIA has asked Team Mercedes AMG Petronas F1 and Scuderia Ferrari Team which have taken part in tyre tests in the 2013 season to reply to a disciplinary inquiry in pursuance of the FIA Judicial and Disciplinary Rules."
Pirelli Responds
Pirelli has issued a statement as well. The Italian manufacturer issued a detailed response and statement, which can be found here.
In short, Pirelli says that since the test involved 2014 spec tyres, Mercedes could not have gained any sporting advantage. In addition, the offer to test the tyres was reportedly made to all teams and it was only the German outfit that responded. Finally, the company also claims that the decision to use a 2013-spec car was made by Mercedes alone.