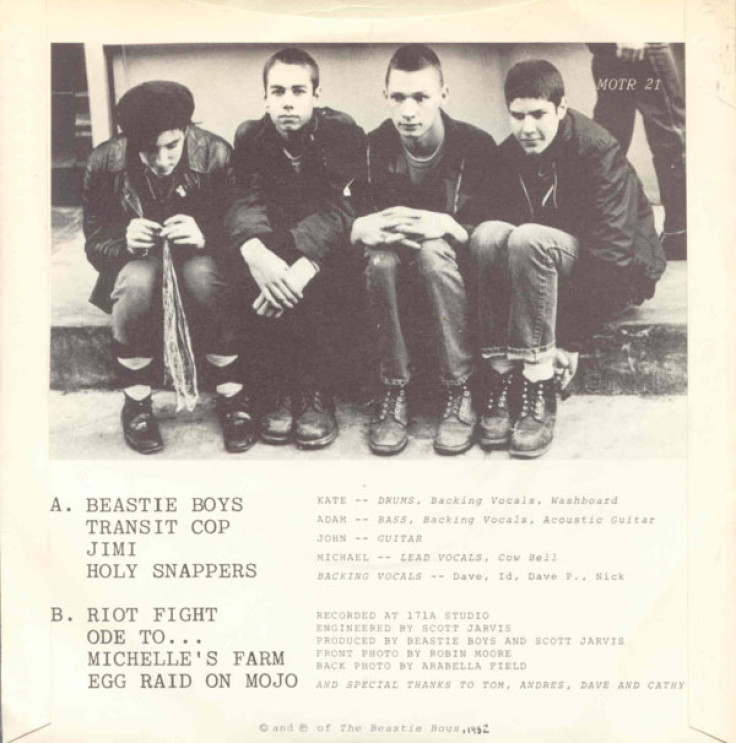 John Berry, one of the founding members of rap group Beastie Boys, has died at the age of 52. The musician died around 7.30am (local time) on 19 May (Thursday) at a hospice care facility in Danvers, Massachusetts.
According to Rolling Stone, Berry's death was confirmed by his father John Berry III. The musician had been suffering from frontal lobe dementia for the past few months, the music publication reported.
Berry has been credited for coming up with the band's name when the original members were just teenagers. The band was formed in 1981 after Berry and Mike Diamond — who attended the Walden School in New York — were joined by Adam "MCA" Yauch and Kate Schellenbach. Yauch passed way on 4 May 2012 aged 47.
Berry was the band's guitarist when they recorded their first seven-inch, EP Polly Wog Stew in 1982. However, he left the band shortly after the album was recorded. Schellenbach soon followed Berry's footsteps and left the band. The two were replaced by Adam Horovitz (Ad-Rock).
Berry's former bandmates did not neglect the musician when the Beastie Boys were inducted into the Rock and Roll Hall of Fame in 2012. Horovitz read a speech written by Yauch, wherein Berry's contribution to the band was acknowledged. In the speech, Berry was mentioned as one of the original members of the band.
Berry was also a member of several lesser-known bands, including Even Worse, Big Fat Love, Highway Stars and Bourbon Deluxe. As of now, no information regarding a memorial service has been released.