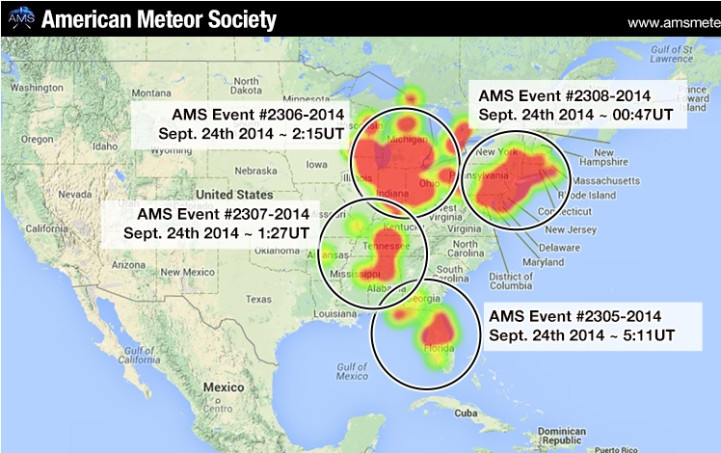 Four fireballs lit up the sky over the east coast of America on Tuesday night, according to the American Meteor Society (AMS).
Around 500 witnesses reported seeing a fireball shoot across the sky.
The AMS stated it was rare to see three out of the four fireballs happen within 90 minutes of each other.
Witness Joseph B. from Michigan said: "[I] looked up and saw a very bright meteor, brighter than anything I've seen before, in fact, it looked somewhat like a firework."
David Y. in Indiana said: "It was unusually large and fast. Just happened to be looking in the right direction to catch it a few seconds before it went out."
Fireballs are brighter than any other meteor, burning up as they enter the Earth's atmosphere and lighting up the sky.
The AMS has determined that each event was unique.