Fox News is set to sever ties with its anchor Bill O'Reilly, who has been accused of sexual harassment, according to a report by the Wall Street Journal (WSJ).
A decision to seal O'Reilly's fate could be made in the next few days, the report citing sources familiar with the matter, said. Interestingly, the WSJ is owned by Rupert Murdoch who is also the owner of Fox News.
CNN had reported early on Tuesday (18 April) that Fox News and Bill O'Reilly have started talking about his exit from the news organisation.
On 1 April, the New York Times reported that O'Reilly paid around $13m (£10m) to five women who accused him of improper conduct and sexual harassment. Many of the show's advertisers deserted the show immediately after the NYT report emerged.
A lawyer for O'Reilly said in a statement that the host has "been subjected to a brutal campaign of character assassination that is unprecedented in post-McCarthyist America".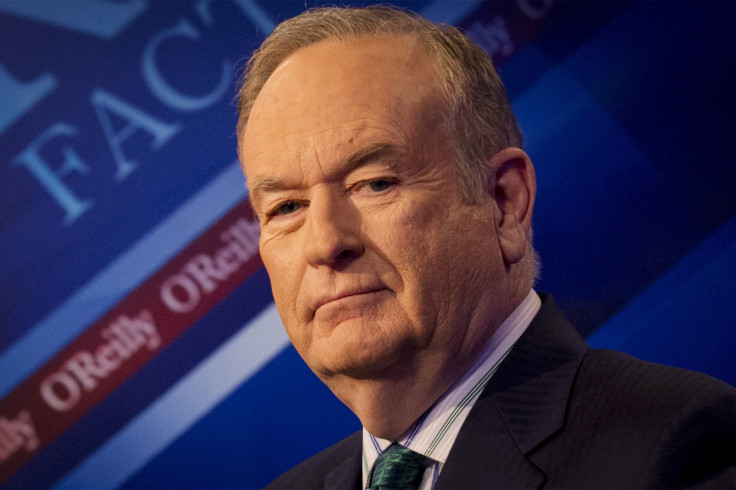 He added he had "evidence that the smear campaign is being orchestrated by far-left organisations bent on destroying O'Reilly and Fox News for political and financial reasons".
The host ended his show on 11 April saying he had plans to go on a vacation and has not been on air ever since. Sources told WSJ that while he planned to take this week off, the early vacation was not part of his initial plan and he was originally scheduled to return on 24 April.
According to CNN, prominent figures at parent company 21st Century Fox voiced their opposition against the host said it would not be appropriate to continue with the show, given the allegations against him.
When asked by CNN, if O'Reilly will return to the channel on 24 April, a spokesperson for Murdoch offered no comments.
In July 2016, Roger Ailes resigned from the role of CEO and chairman of the channel after multiple women, including former Fox News anchor Gretchen Carlson, accused him of sexual harassment.