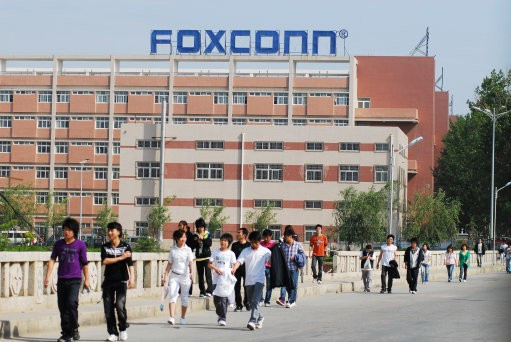 In its latest statement, Foxconn (the Apple-contracted Chinese company under review for labour practices) has promised to hike wages by 16 to 25 per cent.
The announcement comes close on the heels of criticism over allegedly poor working conditions at its manufacturing units in China. The claims of poor working conditions themselves were made public by the report of 17 suicides committed by Chinese Foxconn workers over a span of two years.
There is also speculation the announcements could the result of constant pressure from different sections, in addition to a labour investigation currently being carried out by the Free Labour Association (FLA) at its manufacturing unit in China. Apple became the first technology company in the world register with the FLA and request an investigation of the Foxconn plant. The investigations into the matter are currently being conducted.
The attempted suicides at Foxconn plants were brought back into the limelight in January. A Huffington Post report spoke of 300 workers (for Microsoft; Foxconn is a partner to Microsoft, Apple and Sony, among others) attempting suicide. Such incidents have led to it being blamed for conditions that cause physical and mental stress and workers being forced to work overtime for minimal wages.
Foxconn, which manufactures about 40 per cent of the world's electronic utilities, has been the subject of conflicting reports, unofficial though they may be, from the Chief Executive of the FLA, Van Heerden.
In this Feb. 18 Reuters report, Heerden was quoted as saying they were "finding tons of issues". However, in an earlier Reuters report (dated Feb. 15), Heerden was quoted as saying the facilities were "first-class; the physical conditions are way, way above average of the norm".
Even if one were to believe the earlier quotes were given before full assessment, there still ought not to be so great a difference of views. Moreover, given the sensitive nature of the investigations, one wonders if Van Heerden should be making such statements before the final report has been released.
Meanwhile, Asia Tech News World reveals Foxconn could well be looking at a more mechanized manufacturing unit, with robots replacing labourers. This could well be a move that keeps a tab on rising expenses and the bother of labour investigations!