Campaigners and opposition parties have reacted angrily at the decision to allow fracking to take place beneath national parks and world heritage sites. MPs in the House of Commons voted in favour by 298 to 261, but Green campaigners and Labour and Lib Dem MPs say the government sneaked through the legislation without proper debate and reneged on previous agreements.
Under the new legislation, exploratory drilling can take place 1,200m beneath sites of special scientific interest (SSSIs) as long as the initial drilling takes place outside the protected areas. UNESCO World heritage sites will also be explored, which means that drilling could take place beneath Stonehenge if shale gas was discovered.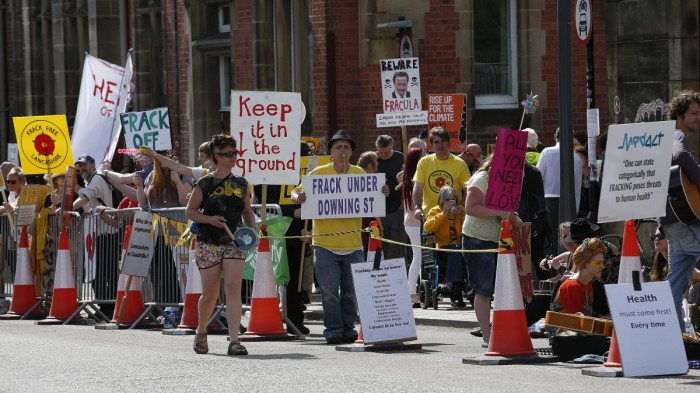 Labour's Lisa Nandy, who is Shadow Secretary of State for Energy and Climate Change, said the Conservatives were rushing through the fracking legislation without consultation or proper scientific analysis of the dangers. "It is frankly shabby of the Government to sneak through these weak fracking rules without any proper Parliamentary debate," said Nandy.
"Ministers had previously conceded that there should be the tougher safeguards that Labour has been calling for to protect drinking water sources and sensitive parts of our countryside like National Parks. Now they've abandoned those promises. We should have a moratorium on fracking in Britain until we can be sure it is safe and won't present intolerable risks to our environment. Neither MPs or the public have received these assurances yet ministers are ignoring people's legitimate concerns and imposing fracking on communities."
Many campaigners believe fracking contributes to global warming, pollutes the water table, and can cause earthquakes and subsidence. The Green party and anti-fracking campaigners including Friends of the Earth also criticised the change. However, a Department of Energy and Climate Change spokesman said: "The UK has one of the best track records in the world for protecting our environment while developing our industries - these regulations will get this vital industry moving while protecting our environment and people."