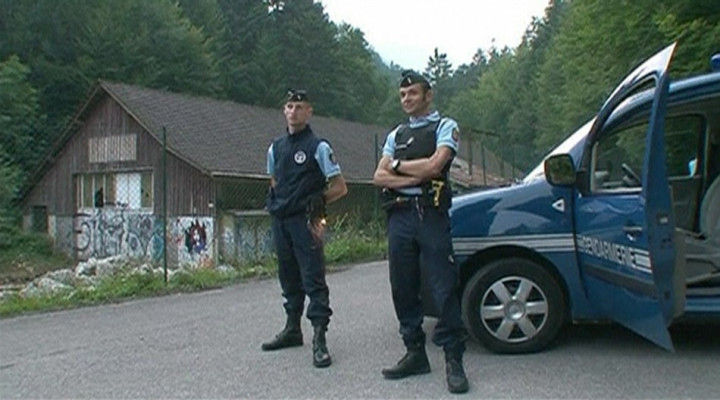 Three of the four murder victims found near the French Alps village of Chevaline were killed by shots to their head, public prosecutor Eric Maillaud has said.
Maillaud would not confirm the name of one of the victims, identified by some media outlets as Baghdad-born Saad al-Hilli from Claygate, Surrey, but did say the dead man had been born in Iraq and was a naturalised Briton who had been living in the UK since 2002.
The dead man was said to work as the company secretary for AMS, a Wiltshire-based aerial photographic firm but the company refused to comment.
He refused to give further details on the identities of the victims - two women, who were found in the car, and a male cyclist whose body was found nearby.
"We know he's the owner of the car but we are not able to name him," he said. "We have not found any ID regarding the young woman and the child.
"Three of four victims were killed by bullets in the head but only the autopsy will determine the cause of death," Maillaud said. "The car was riddled with 15 bullets."
Maillaud also reported that the eldest woman had Swedish and Iraqi passports. He described the killings as "gross savagery".
"Police was called around 3.50pm [Wednesday] in Chevaline. An amateur cyclist arrived and discovered the vehicle, a BMW car with the engine still running."
The British cyclist who found the bodies was a former member of Royal Air Force, Maillaud said.
"He saw coming towards the car a young girl who collapsed before him. He went to rescue her and put her in a side position. Then he called the police and the ambulance. In a second moment, he discovered the cyclist on the ground [near] the car, obviously dead.
"He broke the window from the driver's side, stopped the engine and noticed three people seemed to be dead inside.
"Emergency arrived on the scene and took charge of the girl on the ground. She was taken to hospital and operated on. She's slowly improving. She's been operated on again. Now she is in [an induced] coma. She's suffered fractures to the head and was shot in the shoulder."
A four-year-old girl, who was discovered hiding inside the car, was found beneath the legs of her dead mother after hiding there for eight hours. "Physically she is very well," Maillaud said. "But she's obviously in extreme distress. She is being cared for by a child psychiatrist."
The girl, who started to speak in English to the investigators who found her, said she heard a lot of noise and was scared.
The French prosecutor added that the results of post-mortems will be released on Friday afternoon.
French Alps Shooting: Second Child, 4-Year-Old Girl, Found Alive Under Bodies