Anti-fascist demonstrators clashed with riot police as they took to the streets of central Paris and Nantes, western France on Sunday (23 April), after the results of the first round of France's presidential election rolled in.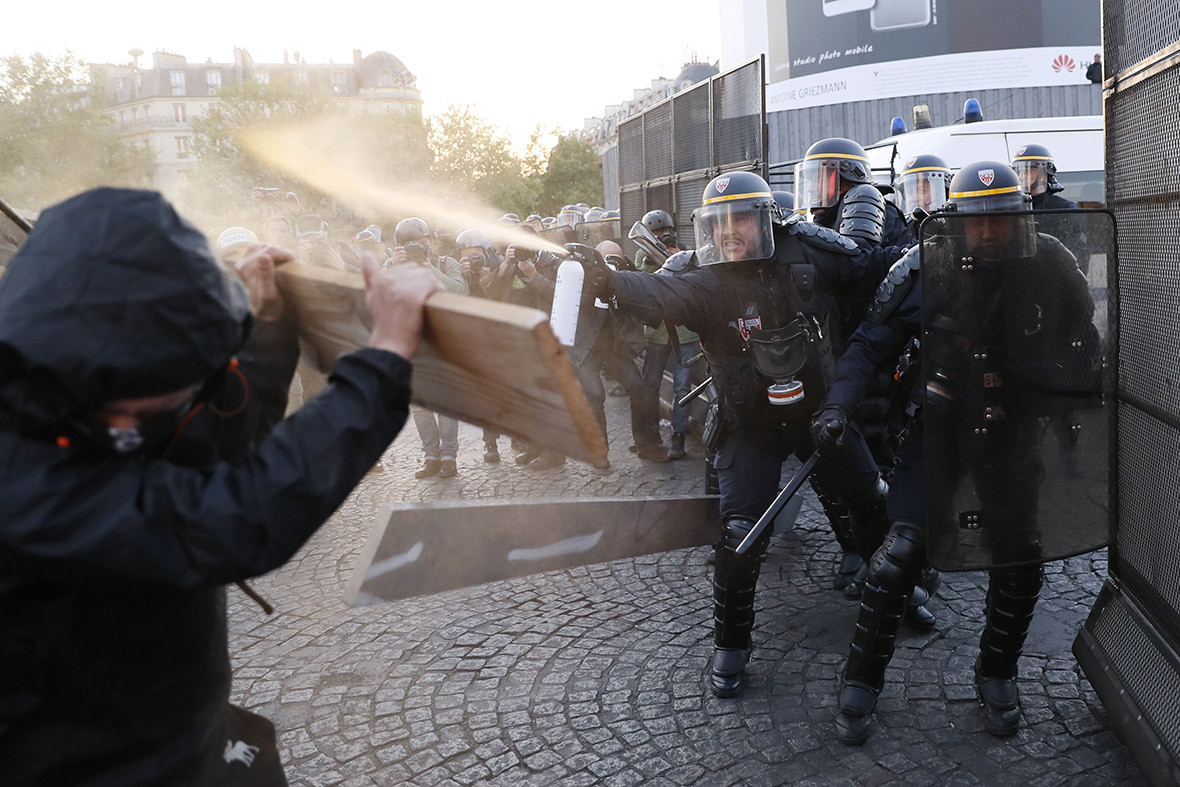 From frustration to disappointment, sadness and anger, many voters felt that a run-off between far-right Marine Le Pen and centrist Emmanuel Macron had come as a surprise, even if recent polls had predicted that exact result.
Final voting figures from the Interior Ministry on Monday (24 April) put Macron, of the En Marche movement, taking 23.75% of the vote, while Marine Le Pen, leader of the far right Front National, took 21.53%. Les Republicans leader Francois Fillon came third at 19.91%, followed by far-leftist Jean-Luc Melenchon, leader of La France insoumise with 19.64%.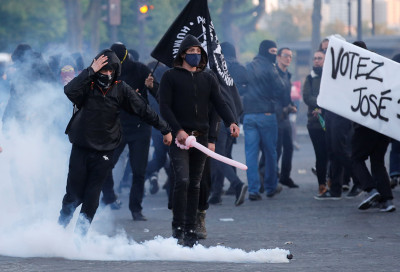 The outcome is a huge defeat for the two centre-right and centre-left groupings that have dominated French politics for 60 years, and also reduces the prospect of an anti-establishment shock on the scale of Britain's vote last June to quit the European Union and the election of Donald Trump as US president.
"It annoys me immensely. I was born here, I grew up here, and I want to leave something for my children, and I don't want to leave extremes for my children," Jimmy Blanche, a Paris native, explained to Reuters. "I think that they will do anything to avoid having Le Pen [...] as president," added student Nelly Valance, who is convinced that French voters would turn to Macron in the next round.
Macron and Le Pen will contest the second round of the French election on 7 May after a ballot marked by a historically high turnout believed to be close to 70%.