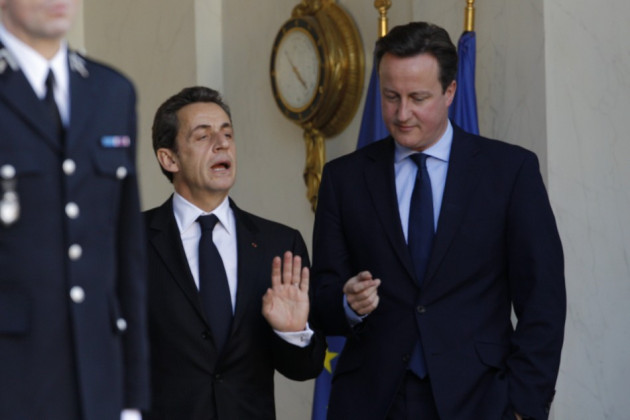 French leaders have lashed out against Britain, calling for the UK to lose its AAA credit rating and claiming that London faces larger national debts, higher inflation and slower growth than Paris.
Following the alarming warnings from two credit agencies that France risked a potential loss of its own AAA rating, Christian Noyer, the governor of the Banque of France, turned the criticism to Britain.
"Great Britain is in a very difficult economic situation, a deficit close to the level of Greece, debt equivalent to our own, much higher inflation prospects and growth forecasts well under the eurozone average. It's an audacious choice the British government has made."
In an interview with regional newspaper Le Télégramme, Noyer said the threat of the credit downgrade is not justified on the basis of economic fundamentals.
"Otherwise, they should start by downgrading Britain, which has more deficits, as much debt, more inflation, less growth than us and whose credit is collapsing," he added.
His comments were backed by Prime Minister Francois Fillon during a visit to Brazil. "Our British friends have a higher deficit and more debt, and I would say that the ratings agencies have not yet noted that," he was quoted as saying by The Times of London.
But International Monetary Fund chief Christine Lagarde told Europe's leaders to work together to end the euro crisis. "If that doesn't happen the risk is that of retraction, rising protectionism, isolation," she said. "This is exactly what happened in the '30s, and what followed was not something that we all are looking forward to."
The attacks on Britain came after last week's Brussels summit, where Prime Minister David Cameron clashed with French President Nicholas Sarkozy. It was reported that Sarkozy even called Cameron a "stubborn child" for his demand for legal safeguards for the City of London.
Downing Street refused to comment on France's remarks. "Credit ratings are a matter for credit rating agencies," Cameron's spokesman said.