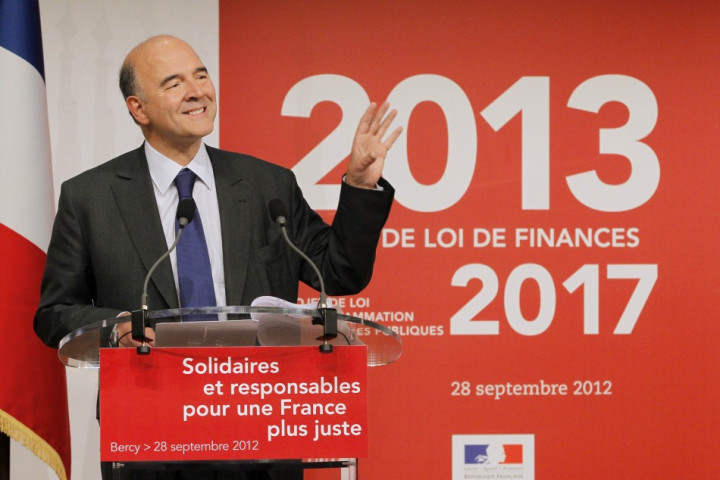 The socialist government in France spearheaded by Francois Hollande has unveiled a tough budget for the year 2013 which is particularly harsh on the rich.
In what has been called the toughest budget in three decades, the French government has come out with a series of austerity measures in plugging the €30 bn (£24 bn) hole in the country's finances.
While the economy is teetering on the brink of recession combined with a record unemployment, Hollande is raising resources from the rich through hefty tax hikes rather than from spending cuts, as expected.
"It's a combative budget aimed at cutting the deficit, improving our economic performance and restoring fairness," Hollande told his ministers.
The much-feared 75 percent tax on people who earn more than a million euros [£800,000; $1.3m] a year, is in place much to the dismay of the business class; currently the tax slab is 41 percent.
Tax exemptions for loan payments by mega corporations have been cut while capital gains and dividends have been brought under the tax net.
French parliamentarians defended the move saying it is an unavoidable step to put the country's economy back on track.
French Prime Minister Jean-Marc Ayrault insisted "90 percent of the French who pay income tax, with unchanged incomes, will not be taxed more," but this is being contested by others.
Some claim that not only the rich but also the whole of France will pay higher taxes. "France is headed into the wall," says the opposition party's Bruno Le Maire while former budget minister Valerie Pecresse declares: "This budget means 100 percent of French workers will be paying higher taxes."
The belt-tightening budget was proposed keeping an eye on reducing the budget deficit from 4.5 percent of the GDP to 3 percent.
"The three percent target is vital for the credibility of the country. We are committed to it and we will meet it," said Finance Minister Pierre Moscovici. Hollande vowed to balance the budget at the end of his five-year term.
The estimated 0.8 percent growth rate for the year 2013 is also being questioned on whether it is achievable given the current circumstances.