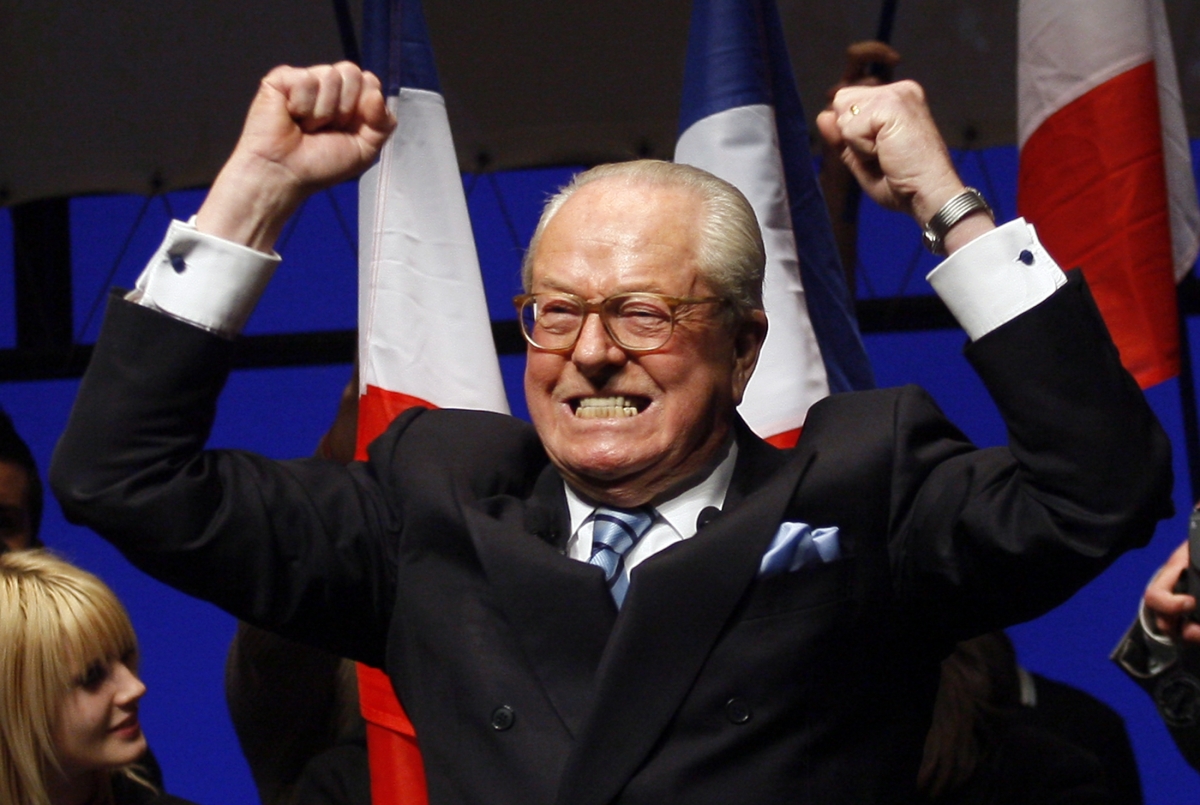 Jean-Marie Le Pen, the founder of France's far right National Front (FN) party, has been found guilty over racist remarks against Roma people.
A Paris court fined the 85-year-old politician €5,000 (£4,100) for suggesting that stealing is in Roma people's nature.
The sentence stemmed from comments Le Pen made at an FN rally in the northwestern town of La Baule in September.
"Roma are like birds, they steal naturally," Le Pen said. The remark played on the French verb voler, which means both to fly and to steal.
The comment sparked the outrage of rights groups.
"Jean-Marie Le Pen truly believes that Roma are an inferior race," Pierre Mairat, co-chairman of the Movement Against Racism and for Friendship between Peoples, told the court in November.
"He attributes them the genetic, hereditary character of theft [which fuels] the feeling of hatred and detestation."
Le Pen is not new to racist remarks, having received regular fines during his decades-long political career.
In July he was accused of inciting racial hatred for saying that Roma are "smelly" and "rash-inducing".
In 1991 he was famously fined €183,000 for saying that gas chambers were "a small detail in the history of WWII."
Le Pen left the reins of the party he founded in 1973 to his youngest daughter Marine in 2011.
The 45-year-old has been trying to clean up the FN's longstanding image of a racist, anti-Semitic and chauvinistic party to broaden its appeal.
FN has, however, maintained its xenophobic tones. Using anti-EU rhetoric and advocating for tighter immigration policies and economic protectionism, Marine Le Pen has led the party to record high levels of support.
In October, FN took the lead in an opinion poll for the first time in its history, scoring 24% of preferences.