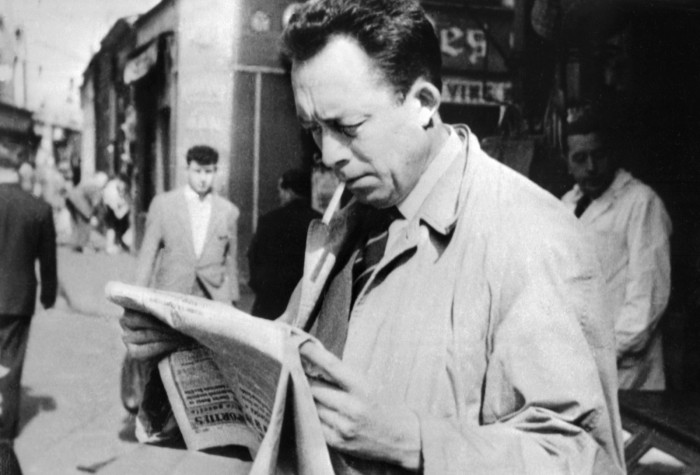 Cigarette manufacturers behind some of France's most iconic brands are seeking urgent clarification from the government after it was announced they may be banned because they are seen as 'too cool'.
Gitanes and Gauloises – beloved by icons such as writer Albert Camus, existentialist Jean-Paul Sartre and singer, songwriter and director Serge Gainsbourg – are two of the brands that could be banned under new laws, along with other international brands such as Fortuna, Lucky Strike, Marlboro Gold, News and Vogue.
The initiative comes from health minister Marisol Touraine in a bid to tackle the country's continuing dependence on tobacco. According to the World Health Organization (WHO) there are an estimated 13 million smokers in France, including one third of teenagers, and each year 78,000 die as a result of cigarette-related illnesses.
Now Touraine is targeting brands which make smoking look cool or imply the smoker is masculine, feminine, slim or successful. The new health code could be pushed through in just 10 days time on 30 July, 2016.
According to French website thelocal.fr, four cigarette manufacturers – Seita, Philip Morris, British American Tobacco, and JTI – have written to the government to get clarification of the new directive, which is vague in wording. According to Le Figaro all advertising "must not include any element that contributes to the promotion of tobacco or give an erroneous impression of certain characteristics".
Gauloises and Gitanes are singled out by the ministry for promoting feminine icons, according to the Guardian, whereas Lucky Strike and Fortuna represent luck and success. Cigarette advertising is already stringent in France, with packets sold under plain packaging with large health warnings.
From November all brands will be uniform in size and with an identical font. The changes are part of a wider attempt to promote better health by tackling sunbeds, binge drinking and eating disorders.