A man has been arrested and remanded in police custody after a French police unit specialised in cyber crime allegedly found him selling items belonging to victims from the Nice attack on a classifieds website.
Ten children were among 84 killed in Thursday 14 July's attack in the French southern city of Nice, in which attacker Mohamed Lahouaiyej Bouhlel drove a truck at top speed into crowds gathered to watch a Bastille Day fireworks display on the Promenade des Anglais seafront before being shot dead.
Islamic State (IS) claimed responsibility for the attack on Friday (15 July). However, on Monday (18 July) French Interior Minister Bernard Cazeneuve said that there was no evidence that Bouhlel was in contact with extremist networks.
Selling objects of 'suspicious origin'
As mourners placed flowers, candles, stuffed animals and French flags at at the spots where people lost their lives, many still identifiable by bloodstains, on Monday (18 July) evening police arrested a man who had been selling victims' belongings on the Internet.
According to Nice Matin newspaper, police became suspicious of the 39-year old Nice resident after they found him selling "objects collected on the Prom'(enade des Anglais)" as advertised on his seller's page on Le Bon Coin, a French classifieds website.
During a house search conducted at his residence, investigators discovered a variety of items "of suspicious origin", including bracelets, rings, sunglasses and flags.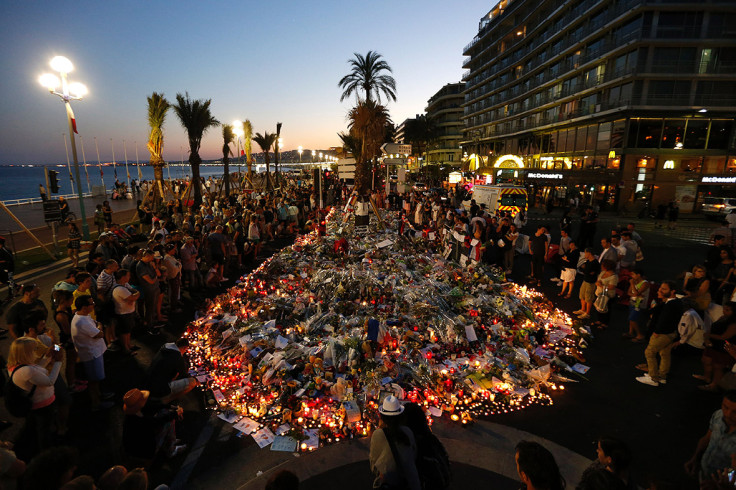 Facing grave robbing allegations
The suspect, who described the items as "abandoned objects", has denied to have taken advantage of the chaos caused by bloody attack to indulge in what appears to be looting - or grave robbing, Nice Matin reported.
The suspect was still held in custody on Tuesday (19 July) evening at the Auvare police station - 78km from Nice, as the criminal Brigade of the Departmental Security was carrying out investigations him.
The man is expected to be was taken before prosecutors in Nice on Wednesday (20 July).