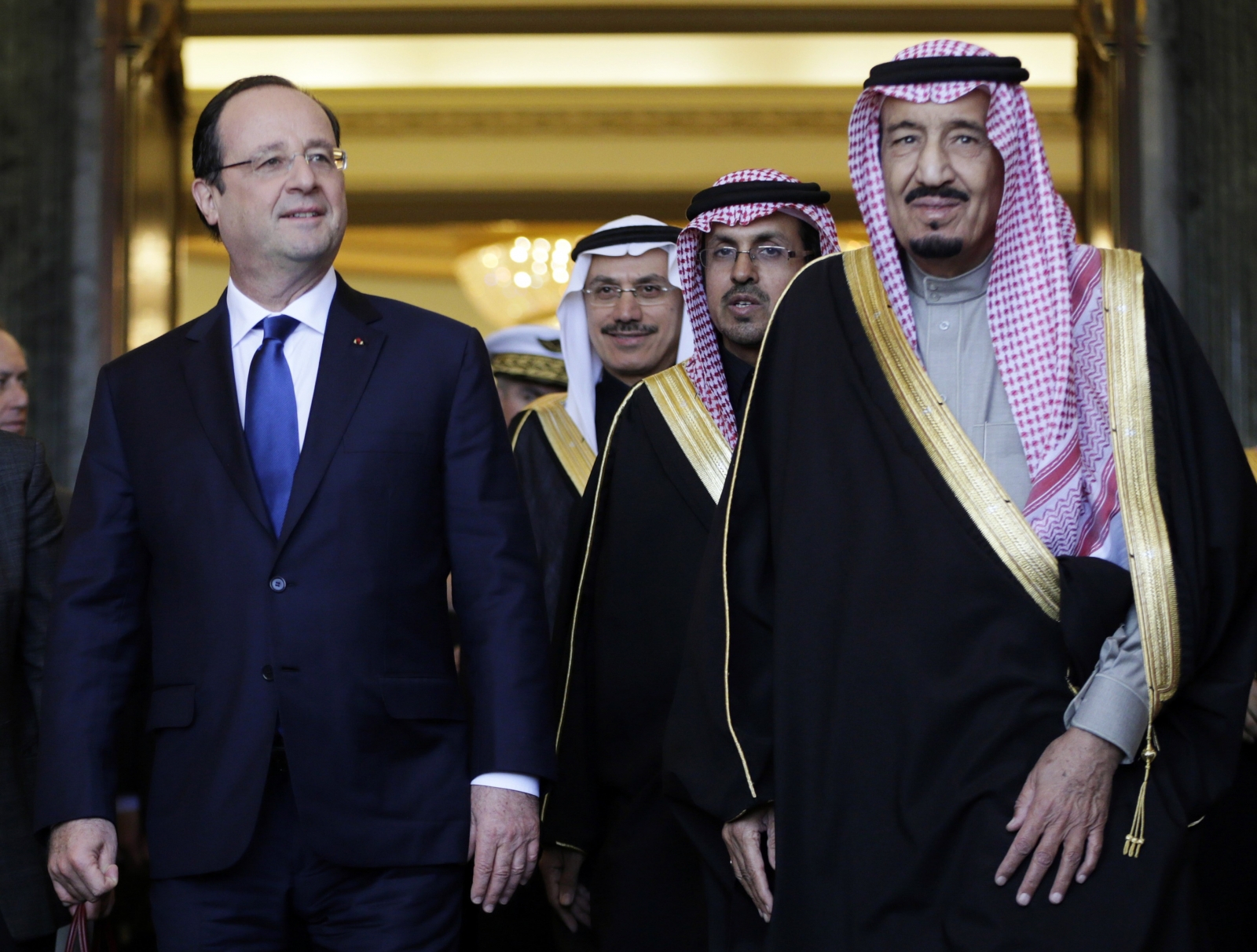 France and Saudi Arabia are nearing a $3bn (£1.8bn, €2.3bn) arms deal which will arm Lebanon to fight Isis (now known as the Islamic State) on the shared border with Syria.
French President Francois Hollande and the Saudi Crown Prince Salman bin Abdul Aziz, who is also the country's deputy prime minister and defence minister, held talks about the arms deal which "is being finalised", a presidential aide told Middle East Eye.
"We have come together, Saudi Arabia and France, to help Lebanon on the condition that it also helps itself, for its own security," Hollande said.
He told an official dinner at the Elysee presidential palace that Lebanon is a "great, but vulnerable country" and it "needs security" to deal with the growing threat of the Islamic State.
Hollande said that France and Saudi Arabia have a "shared priority of peace and security in the Middle East".
Salman is set to discuss the deal with French prime minister Manuel Valls and hold talks with foreign minister Laurent Fabius on the situation in the Middle East, following the presidential dinner.
Saudi Arabia, despite supporting the Sunni uprisings against Syrian President Bashar al-Assad, is working to counter the rise of Islamic State in the region.
The Gulf state's King Abdullah has forewarned that Western nations will be the next target of the radical Islamic group unless there is "rapid" action against the militants.
"If we ignore them, I am sure they will reach Europe in a month and America in another month," he was quoted by the Al-Arabiya television station.