The Uefa Euro 2016 football championships have not prevented the people of France from contesting proposed labour reforms in what has been an ongoing battle with the French government. Demonstrators, including CGT labour union employees, marched through the streets of France on Tuesday (14 June 2016), demonstrating against Hollande's government plans to put in place a more relaxed labour law.
If put in place, the law, which is currently being debated in the Senate, would make it easier for employers to hire and fire their staff. It would affect the working rights of many French citizens, giving firms the opportunity to opt out of national labour protection rules.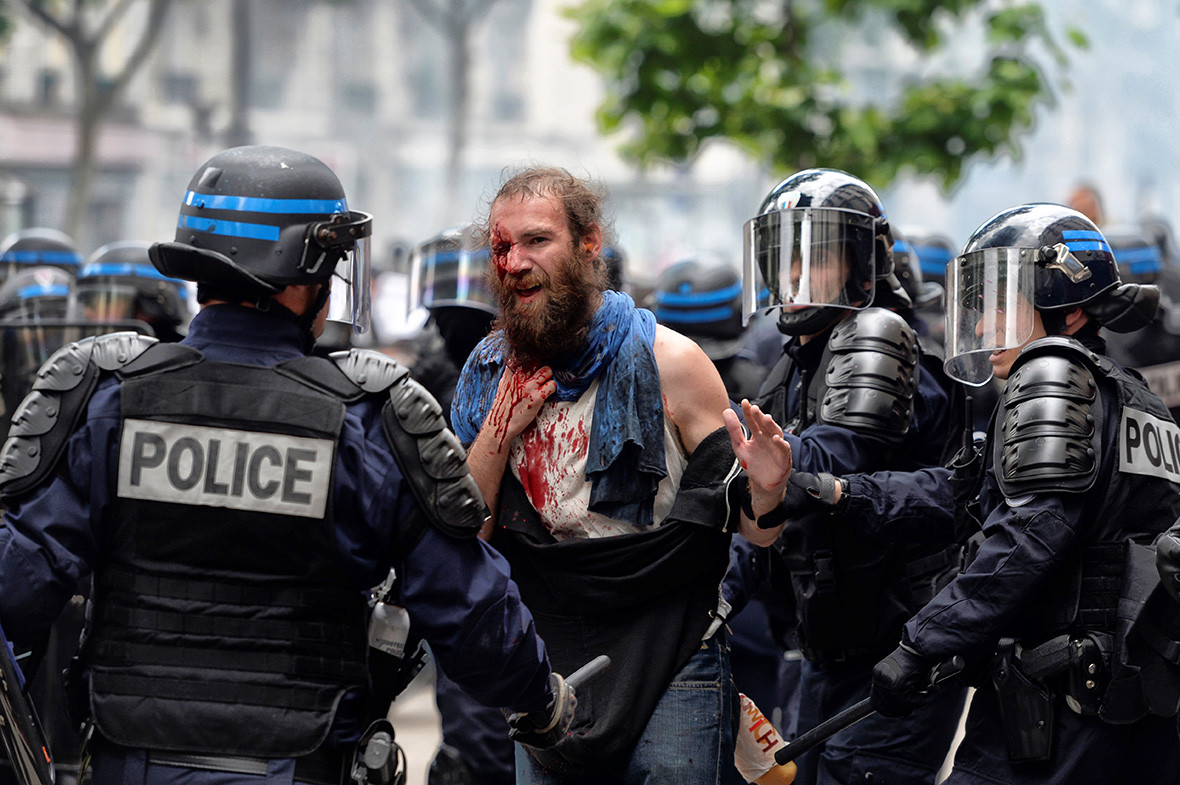 In Paris, protesters threw projectiles at police officers who responded with tear gas, during which hundreds of thousands of people, including seven unions and student organisations, arranged demonstrations against the proposed laws. French CGT trade union general secretary Philippe Martinez was seen at the front of the crowd as they lead the way down through the French capital.
The Associated Press reported that rail workers and taxi drivers have gone on strike, while others blocked roadways. The Eiffel Tower was closed because the operators couldn't guarantee public safety.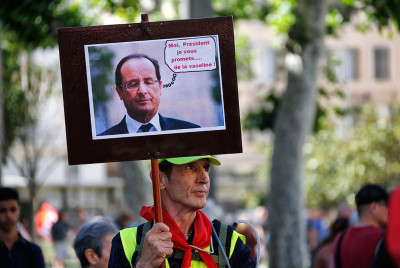 In Marseille, people were seen wearing masks depicting French President Francois Hollande and Prime Minister Manual Valls as they ran through the roads brandishing lit flares.
The streets of France have been scenes of demonstrations such as these for nearly four months, many of which have turned violent.