France wants European navies to make their presence felt in South China Sea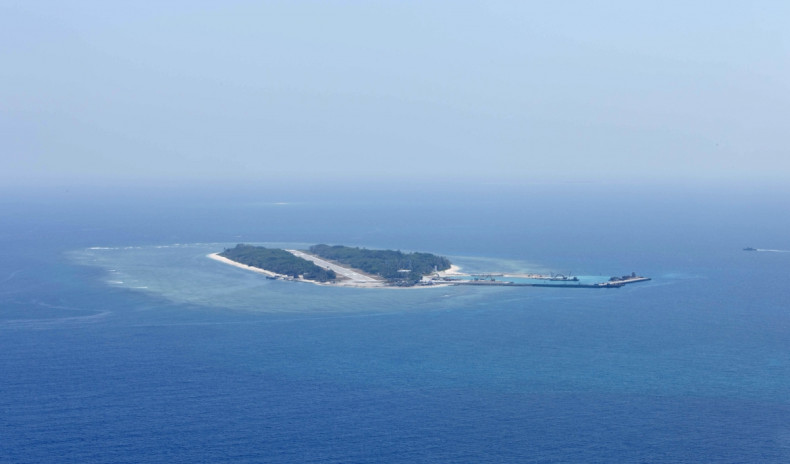 France wants to enter the muddled waters of the South China Sea amid growing tensions in the region. Paris said that European navies should begin independent patrols in international waters in the South China Sea to make their presence felt.
Speaking at the security summit in Singapore, French Defence Minister Jean-Yves Le Drian pushed for "regular and visible" presence of European navies even as the war of words between China and the US continues to intensify.
"If we want to contain the risk of conflict, we must defend this right and defend it ourselves," said the French defence minister at the IISS Shangri-La Dialogue.
Although the French minister did not openly point out Beijing's stance, it was evident that his remarks were aimed at the Asian country and the increasing volatility in the South China Sea over raging territorial disputes.
"Several times per year, French navy ships cross the waters of this region, and they'll continue to do it," Le Drian said. France had carried out three naval patrols in South China Sea within the last one year. Although European forces have not made their military presence felt in the region, France's viewpoint is a clear indication of pushback against China. European nations have so far urged all countries that lay sovereign claim to resolve disputes in the region, peacefully.
Shortly after Le Drian's address, Canada also promised to step up its contribution in the region. Canada's Defence Minister Harjit Singh Sajjan said: "We are dedicated to building up our past contributions as we adjust to an evolving international dynamic and reinforce a rules-based international order."
Previously, the Singapore summit witnessed acrimonious comments from the US and China, who accused each other of making South China Sea highly unstable. While US Defence Secretary Ash Carter said Beijing will be growingly isolated if it continues to make aggressive assertions, a top Chinese admiral hit back saying Beijing does not fear "trouble" in the region.
The South China Sea has remained a battleground with China, Taiwan, Philippines, Malaysia, Brunei and other nations making territorial claims in the region. Although Beijing unilaterally claims almost all of the energy-rich and strategically important waters, other nations also assert their claims.