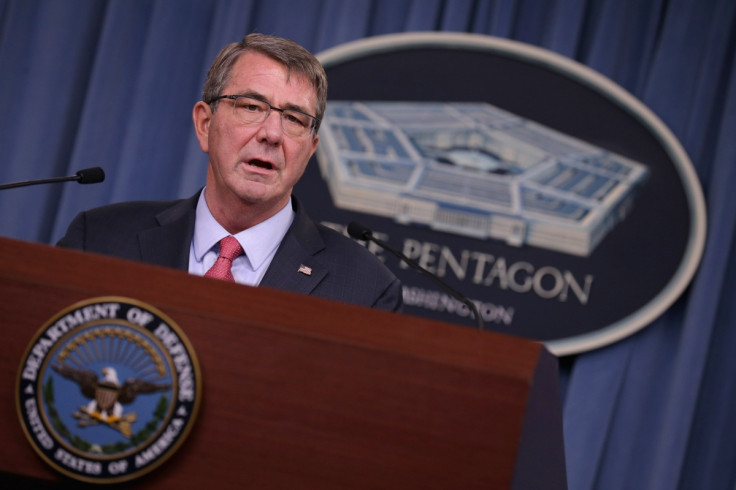 US Defense Secretary Ash Carter has said his country is willing to collaborate closely with China, while reiterating that the US would remain the pre-eminent power globally.
Speaking at an international security conference in Singapore, Carter said the US's frequent complaints about China's sweeping claim of domination in the South China Sea is bothering other Asian countries. He did not directly accuse China of military expansion in the area but emphasised the possibility of cooperating with China.
Carter said: "America wants to expand military-to-military agreements with China to focus not only on risk reduction, but also on practical cooperation. Our two militaries can also work together," reported AP.
The Pentagon chief said he intends to visit Beijing later this year.
In order to fight international threats like terrorism and piracy, Carter called for "principled security networks" of Asian nations to train their militaries to work together and function in a coordinated way.
He warned Beijing against alienating other Asia-Pacific countries with territorial claims in the South China Sea and said China is building a "great wall of self-isolation" by expanding its military reach on reclaimed islets and increasing marine forces.
"There is growing anxiety in this region, and in this room, about China's activities on the seas, in cyberspace, and in the region's airspace. Indeed, in the South China Sea, China has taken some expansive and unprecedented actions, that have generated concerns about China's strategic intentions," Carter added.
Asian countries like Malaysia, Vietnam, Philippines and Brunei too have stepped up their claims in the area as the South China Sea is believed to have a good resource of oil and gas.
The Philippines had filed a case challenging China's claim to the waters before the UN arbitration tribunal in The Hague for which a decision is expected in the coming weeks. However, China has refused to participate in the court ruling.
Carter said he is viewing this upcoming ruling as "an opportunity for China and the rest of the region to recommit to a principled future, to renewed diplomacy, and to lowering tensions, rather than raising them."
"The United States welcomes the emergence of a peaceful, stable and prosperous China that plays a responsible role in the region's principled security network," he added.
According to a report released by Pentagon in May, China has built several artificial islands in the middle of a reef system, and has added 3,200 acres of land in the Spratly Island, including three lengthy runways at its facilities in the South China Sea.