US sails guided-missile destroyer near disputed island in South China Sea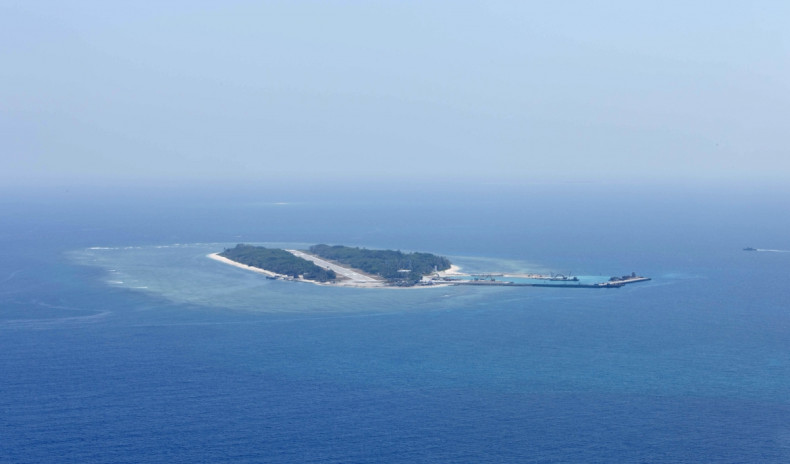 The US navy is thought to have dispatched a guided-missile destroyer near hotly contested territories in South China Sea raising spectre of a potential confrontation in the volatile region. If confirmed, Washington's patrol is bound to infuriate Beijing, which is currently carrying out a major naval drill involving sophisticated vessels.
According to the Wall Street Journal, which cited a senior US defence official, the USS William P Lawrence sailed as close as 12 nautical miles to what is known as the Fiery Cross Reef. The artificial land feature is mostly made up of dredged material and is thoroughly claimed by Beijing.
The American source said that it was a routine patrol by US forces, which will certainly not go down well with Chinese authorities. This is the third time the US is sending a vessel in the region within a span of less than 12 months. Beijing had reacted strongly to the earlier two navigations.
The latest manoeuvre has come at a time when a large naval fleet comprising missile destroyers and missile frigates has been deployed in the region by the Asian nation. In total, there are six advanced Chinese vessels carrying out naval drills, which is dubbed a routine exercises by Beijing.
Specifics about Washington's navigation remain sketchy for now as more details are likely to emerge shortly. China, which accuses the US of increasingly militarising the South China Sea, has also not yet made any comment on the reported incident.
The US recently stepped up its military operations in the region – markedly to counter Beijing's growing influence. This has often led to a sharp war of words between the two countries.
China unilaterally claims almost all of the energy-rich waters of the South China Sea and the islands. However, these claims have been fiercely challenged by other nations including Taiwan, Malaysia, Brunei and Vietnam – all make overlapping assertions of the region.