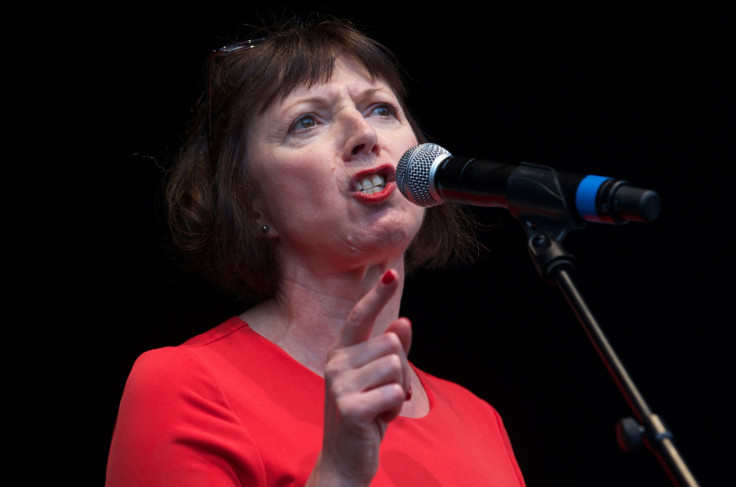 The tens of millions of workers across the UK should not have to pay the price for Britain's decision to split from the EU, Frances O'Grady will warn today (12 September). The Trades Union Congress (TUC) chief will challenge Theresa May to keep her social justice pledge and "step in" to make sure all industries enjoy the advantages of access to the EU's single market.
"Whether you voted Leave or Remain, now the vote is over our job is to get the best deal possible for working people," the general secretary is expected to say.
"We must build a Britain that is successful, prosperous and fair – a Britain of great jobs for everyone.
"Government must be ready to step in and work to keep the advantages we get from membership of the single market – for all of our industries, not just the City. That's the key to a successful Brexit for working people."
O'Grady's warning will make up part of her keynote address to the 2016 Trades Union Congress in Brighton.
Len McCluskey, the general secretary of Unite, said the Remain campaign lost the EU referendum because voters wanted to give the establishment a "kicking".
"Far too much of Britain has been left behind by globalisation. Whole industries have disappeared, leaving communities derelict and generations without hope," told delegates on Sunday 11 September, the first day of the conference.
"Add to that austerity and cuts in services on top, with relentless downward pressure on wages; and an elite that has passed the burdens of the crisis onto the less fortunate – and it is not surprising that millions of people, including significant numbers of our members, voted to give the establishment a kicking."
Major trade unions, including Unite, Unison and the TUC, campaigned for Remain alongside Labour and Jeremy Corbyn at the referendum, while the RMT, train drivers' union Aslef and the Bakers' Union backed a Leave vote.
The TUC welcomed Brexit Secretary David Davis' announcement to MPs in early September that he would lead a national, inclusive consultation on which model the government adopts to split from the EU.
May has ruled out triggering Article 50 of the Lisbon Treaty, the official mechanism to break away from Brussels, this year. The government is expected to make the move in 2017, meaning the UK would split from the EU in 2019 after two years of negotiations.